Under 9 and Under 11 teams from the Hamilton Parish Youth Soccer Program [HPYSP] left Bermuda today [July 1] to participate in the Adidas Continental Cup in Cleveland, Ohio from July 2 through July 5.
The Hamilton Parish youth teams have previously participated in the Adidas Continental Cup in Ohio and the Disney Cup in Orlando, and stand as former winners.
This year, the program's Under 10 team captured the Kappa Classic Tournament cup for their age group, and the Under 8 team was a semi-finalist at the Kappa Classic and the Flanagins Tournament.
While participating in the Adidas Continental Cup, the young teams will face groups from Ohio, Canada, and Colombia.
The team gathered at the airport today: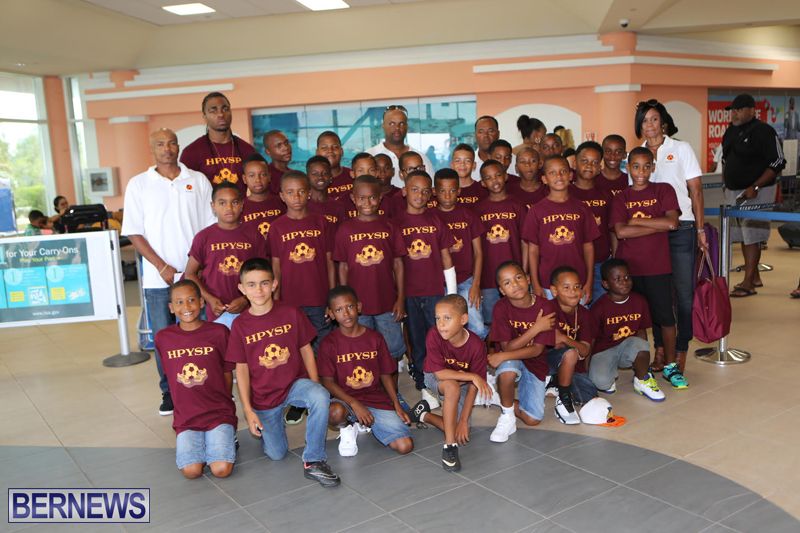 Read More About