Youngsters can learn the fundamentals of futsal at a four-week clinic on Sundays at the CedarBridge Academy Gymnasium.
Organised by Footy Promotions, the sessions will run on Sundays from November 13 until December 4 from 10 am [ages 5 to 6], 10.45 am [7-8] and 11.15 am [9 to 11].
Sessions will focus on player development through passing, dribbling, shooting, first touch, movement on and off the ball, tricks and gameplay.
Futsal, a small-sided game, is played with a smaller, harder, lower-bounce ball than football.
Register at footypromo.com.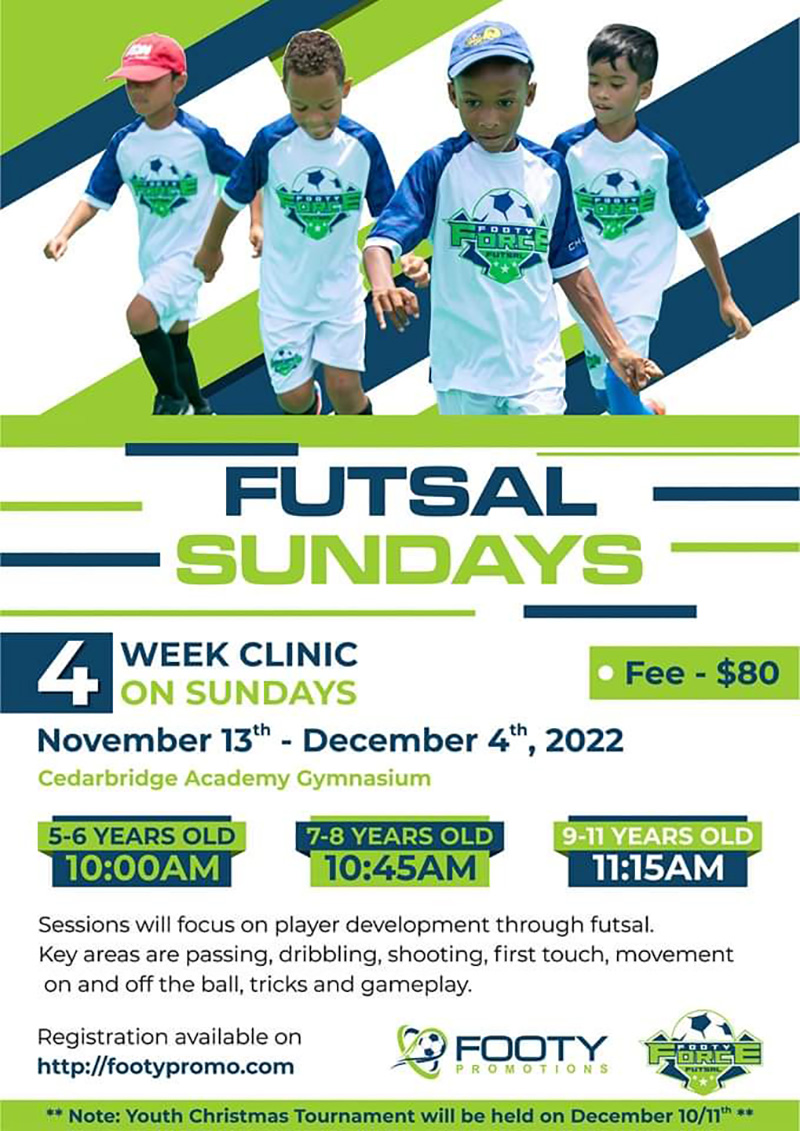 Read More About