Shadow Minister of Education Lovitta Foggo has extended her best wishes to all students and teachers as they prepare to head back to school.
Ms Foggo said, "It is that time of year again, when students and teachers head back into the schools to begin another year of learning, teaching, and mutual enrichment and development.
"It is, therefore, an appropriate time to extend my best wishes to all students and teachers who will be working hard to achieve the goals set for themselves over the next school year.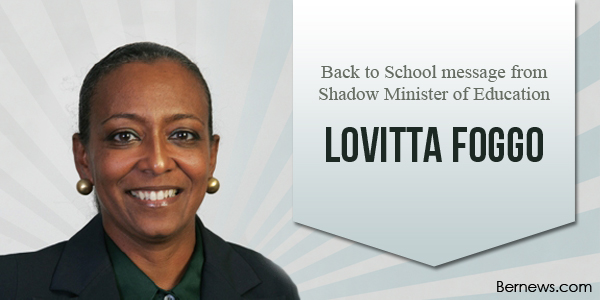 "We have some excellent professionals in the Ministry of Education, who have been tasked with educating our youth, and preparing them for the future. We wish them well in the delivery of these tasks.
"We also have many capable students in our system who are achieving great things. We support you and encourage you throughout this year and look forward to outstanding results.
"Our education system is not without its challenges. However, we have skilled teachers who are dedicated to excellence and we thank you for choosing education as your profession.
"At times it may feel thankless, but rest assured that we trust and believe in you and we support you as you enrich our children's lives. We hope that as the students learn from you, you in turn, receive something back from them, and that your lives are enriched as well.
"As the Shadow Minister of Education, I will continue to stand strong to ensure all students in our system are the beneficiaries of a quality education.
"I wish you all a great 2015-2016 school year."

Read More About