Validus Holdings, Ltd. announced the launch of the Validus Scholarship, an annual program providing financial support to Bermudian students aimed at cultivating academic achievement, community involvement and leadership skills.
"Bermuda resident Jessica M. Burns, currently a Business student at the University of Warwick, has been named the 2015 Validus Scholar, the first ever recipient of the scholarship," the company said.
"The Validus Scholarship provides funding to Bermudian students who are pursuing undergraduate degrees at accredited universities. Scholars are selected based on academic acumen, financial need, good character and community involvement.
CEO Validus Re Kean Driscoll, Jessica M. Burns and Validus Holdings CEO Ed Noonan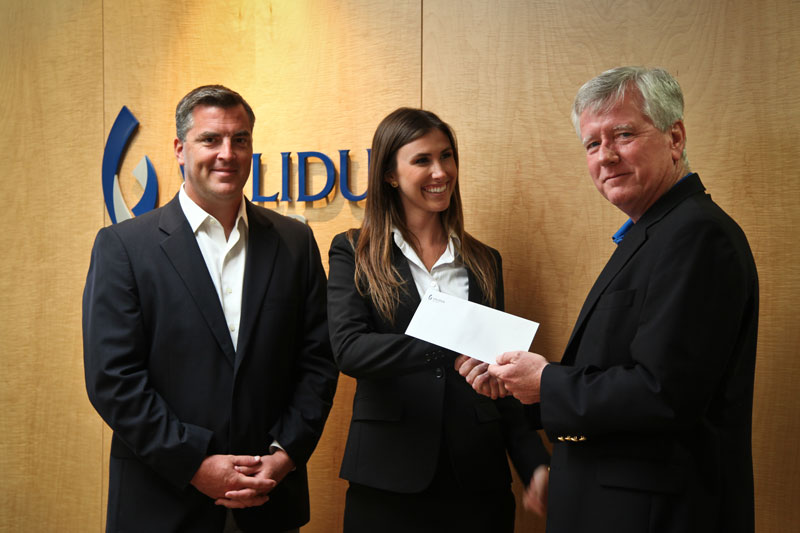 "We had a very difficult time selecting a winner from those shortlisted but ultimately we were impressed by Jessica in the interview process and by her strong application," said Kean Driscoll, Chief Executive Officer of Validus Re.
"We believe Jessica exemplifies values that underpin Validus' entrepreneurial and hard-working culture, and we are pleased to support her through her undergraduate education."
"Since our founding, Validus has been committed to helping Bermuda's students achieve their educational aspirations. Now, with the launch of the Validus Scholarship, along with continuing support for a scholarship through BFIS, we have the privilege of providing enhanced opportunities to support students who have strong backgrounds of academic and social achievement."
Read More About