Validus Re has announced that Nisha Smith has been named as the 2020 Validus Scholar, while also renewing the scholarship for 2019 winner Halle Teart and awarding additional bursaries to Zahra Wilson and Tamia Place.
A spokesperson said, "Validus Re [Validus] an American International Group, Inc. company, today announced the winners of its Validus Scholarship.
"This is an annual program providing financial support to Bermudian students aimed at cultivating academic achievement, community involvement, and leadership skills.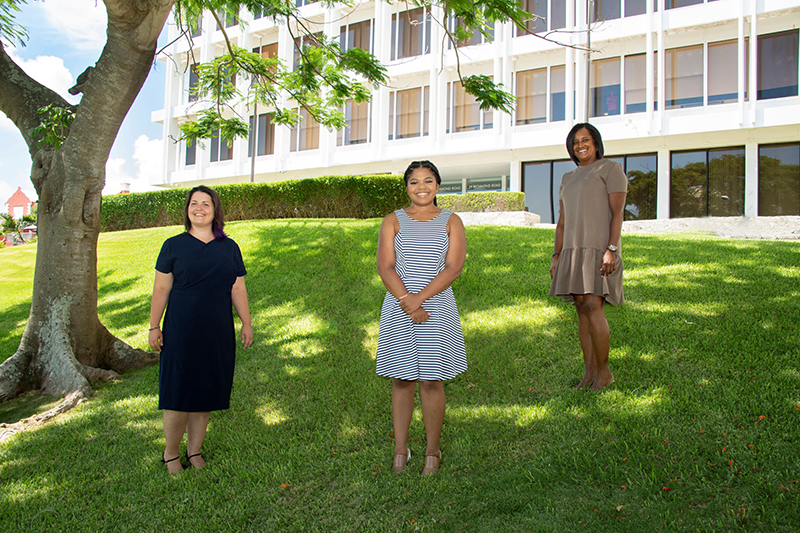 "Nisha Smith has been named as the 2020 Validus Scholar. Nisha is a 2020 Bermuda College graduate, now entering her junior year at St. John's University, studying Actuarial Science. Congratulations to Nisha, we wish her all the best with her studies.
"In addition, the scholarship for the 2019 Validus Scholar, Halle Teart, was renewed. Halle is entering her junior year at John Hopkins University, studying Sociology and Africana Studies. Additional bursaries were awarded to Zahra Wilson, who is attending the University of Tampa and Tamia Place who will attend Georgia State University.
"The Validus Scholarships provide funding to Bermudian students who are pursuing an undergraduate degree at an accredited university."
Chris Schaper, CEO of Validus Re and CEO of AIG Re, said, "Nisha was selected from a very talented and highly accomplished group of Bermudian students. She displays the type of personal drive, perseverance and overall leadership we expect from our scholars.
"We are very pleased to support Nisha in her academic endeavors as a Validus Scholar."
McKeisha Smith, HR Leader at Validus Re, said "Validus Re remains committed to our scholarship programme and ensuring Bermudian students have the funding and tools to fulfil their educational pursuits."

Read More About