Footy Promotions will be hosting the "Futsal in the City" Halloween youth tournament on Saturday October 24th, 2015 at the Mount Saint Agnes Gymnasium.
The tournament will start at 5:45pm for players between 8 – 11 years old. Then, immediately following, players 12 – 14 years old will start at 7:15pm. Both boys and girls are welcome to participate.
A spokesperson said, "We are excited to continue the Futsal in the City tournament series with a Halloween Edition. The last tournament saw 12 teams participate over 3 age groups. JFK Young boys, FF Thirteen and FF United were crowned champions in their respective age groups. We anticipate another great atmosphere with thrilling futsal games.
"Players may come with their friends and play on the same team or come individually and choose their team on arrival. Players should arrive 30 minutes before the tournament start time. The Futsal games will be 5-a-side (4 on the court and one goal-keeper). Teams can be creative with the Halloween theme with face painting and mixed matching etc."
"The winners of each final game will win prizes. There is a $10 entry fee for players and all funds raised will go towards our player development program. For registration or more information on the Futsal in the City Tournament visit footypromo.com."
For more information please email footypromotions@gmail.com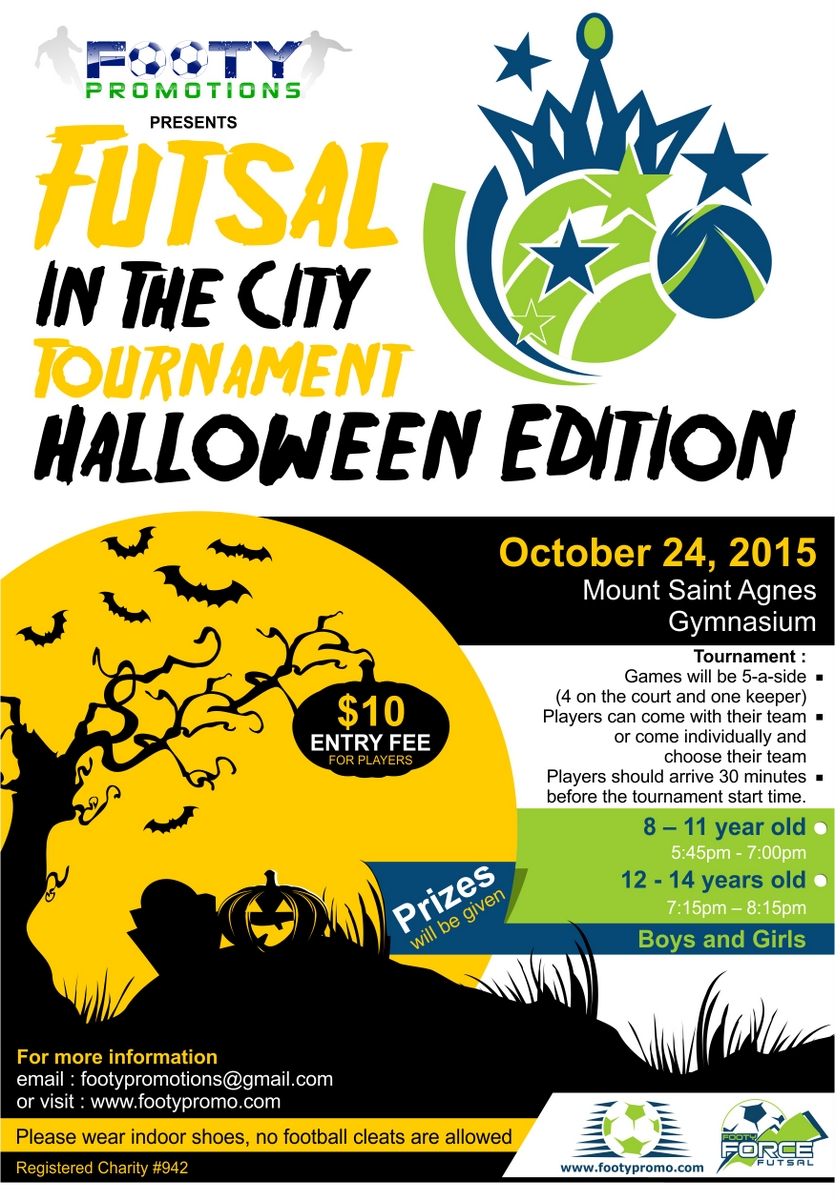 Read More About