"A Seaside Chat with Laura Taylor", sponsored by Deloitte, was held at the Bermuda National Gallery where members heard Sara Schroter Ross, General Counsel at Bermuda Commercial Bank Limited, interview Laura Taylor, a Managing Partner and CFO at Nephila Capital Ltd., about her professional journey, providing insights and reflection for professionals aspiring to succeed in Bermuda's alternative assets industry.
Sara Schroter Ross [left] interviews Laura Taylor in "A Seaside Chat"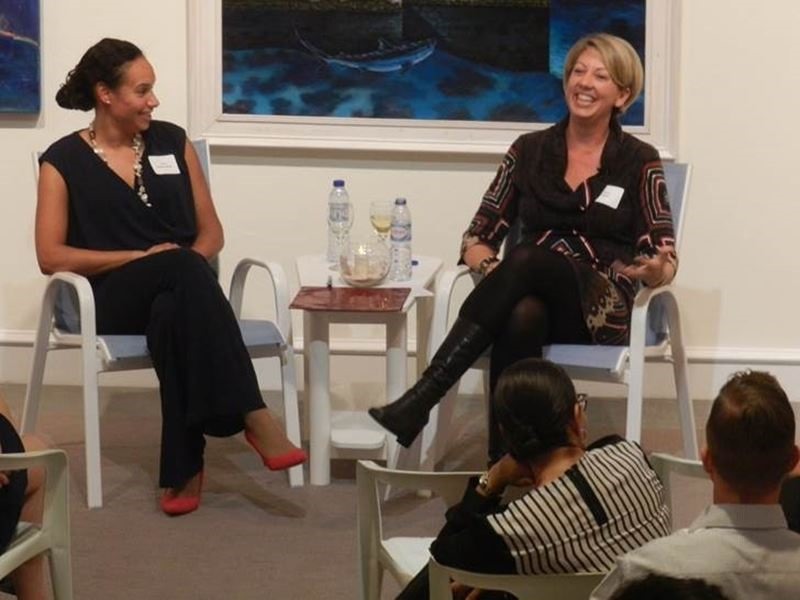 In 2015, Intelligent Insurer named Ms. Taylor one of 100 Influential Women in Re-Insurance. She was also named as one of 50 Leading Women in Hedge Funds by the Hedge Fund Journal.
Ms. Schroter Ross and Ms. Taylor were introduced by Anna Burns, one of three female partners from nine in total, along with five female directors, comprising the leadership of Deloitte's Bermuda office.
100 Women in Hedge Funds is a global organisation linking more than 13,000 professional women in the alternative investment, asset management, investor and broader financial services industry. It offers networking, educational and philanthropic opportunities in more than 19 locations around the world.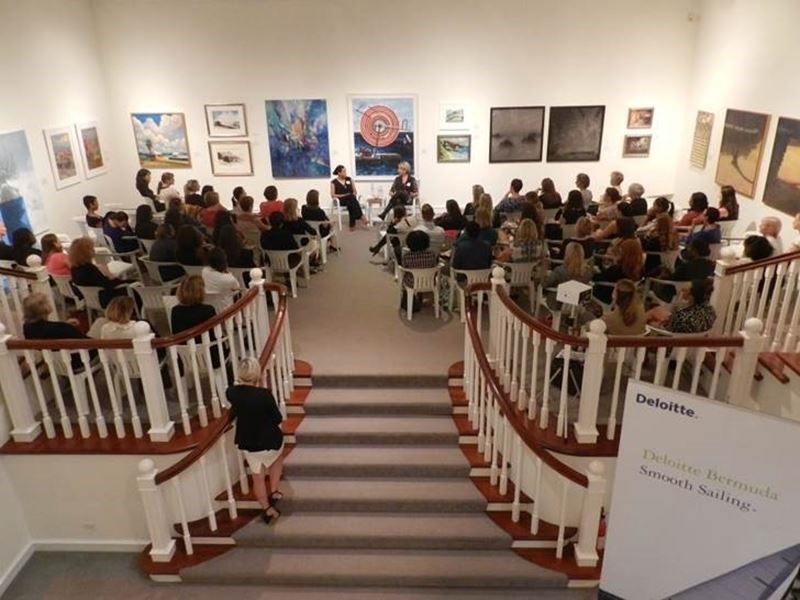 Since launching in 2001, 100WHF has hosted more than 500 industry educational events and raised over US$36 million for philanthropic causes in the areas of women's health, education and mentoring.
100WHF's mandate is to advance the role of women in the alternative hedge funds investment industry and also make a difference in the lives of women globally.
For more information and to become a member of 100 Women in Hedge Funds, visit 100womeninhedgefunds.org or contact Alison Morrison, Oyster Consulting [Bermuda] Ltd. at alison.morrison@oyster.bm
Read More About