In an event hosted by 100 Women in Finance on May 9, 2019, insurance veteran Laura Hay, KPMG's Global Head of Insurance, shared insights on global trends in insurance and reinsurance, as well as risk-taking strategies for women to expand their leadership opportunities in the financial services industry.
The event was hosted by KPMG, a Leadership Council member of 100 Women in Finance, and moderated by Julie McDonald, Senior Manager at KPMG in Bermuda.
Ms. Hay discussed the industry's shift towards digitalisation, stressing the need for companies to digitise in order to keep up with online insurers. Hay described the importance of collecting and utilising data through insuretechs and blockchain solutions to improve business agility.
Shifting to her own career successes, Hay talked about her passion of helping to develop and promote women in financial services for leadership roles, through her new blog series, Mind the Gap.
Designed to inspire women through sharing stories, the series features global women pioneers in finance and insurance who discuss career progression, professional failures and successes, and why women should embrace taking risks to ensure professional growth.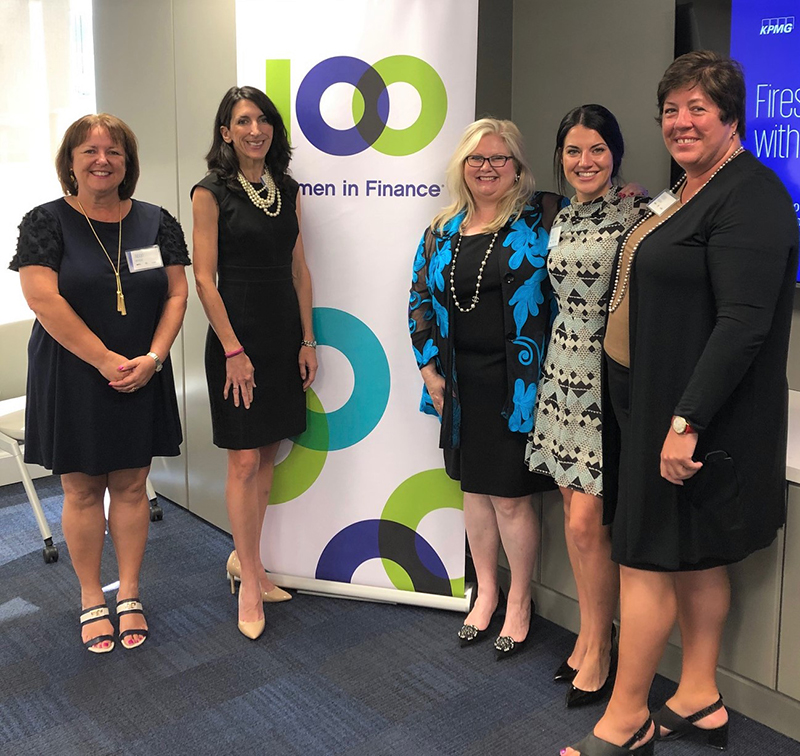 Alison Morrison, Chair of 100 Women in Finance in Bermuda commented, "We were delighted to have the opportunity to hear Laura speak on her personal journey and finding her passion and purpose which resonated with members of the audience.
"She provided great insight and tips that everyone could utilise at any stage of their career and with a broad cross section of women from the financial services industry. This was valuable advice to receive".
Members from WiRE [Women in Reinsurance] were also invited to attend the session.
100 Women in Finance's next education event will take place on May 30, 2019 at 5:15pm. The session will feature a fireside chat with Erinn King, formerly a professional ballerina and now managing principal, Payden & Rygel, and chair of the board of directors, CFA Society Boston.
On June 22, 2019, 100 Women in Finance will host Bermuda Summer Sunset from a stunning location at Sandymount in Bailey's Bay. The annual gala starts at 6:15 p.m. and will benefit local charity, The Duke of Edinburgh's Award. Corporate sponsorship opportunities and limited tickets are available.
To register your attendance for either of these events please visit here
Read More About