The 9th annual Scaur Hill Charity Salad Party was held in September as the second of two annual events seeing the Scaur community and friends come together to enjoy an assortment of homemade salads and to raise money for charity.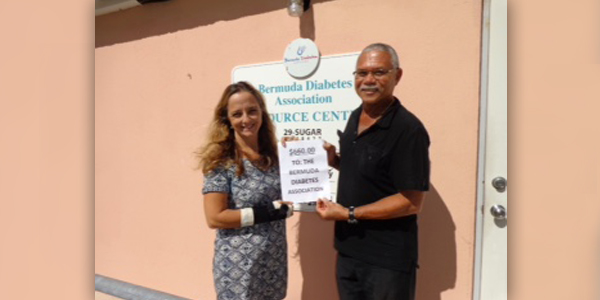 The group socialized, gave thanks, shared foods, and at the end of the night had raised $660.00 for the Bermuda Diabetes Association.
Last month, representative of the Scaur Community and Friends Roger Lambert presented a check in that amount to Bermuda Diabetes Association's Education Officer Sarah Mackitrick.
Area MP Jamahl Simmons praised the group saying, "Roger Lambert and the Scaur Hill Community are an example of what people who love Bermuda, can do for Bermuda. I encourage them in their charitable work and look forward to their next event."
In 2015 the Scaur Hill Community raised nearly $2000 for the Bermuda Diabetes Association.
Read More About