Former HSBC CEO Phil Butterfield responded to speculation he may stand in the upcoming bye-election, telling Bernews that, "I can affirm that I am not a candidate for elective office."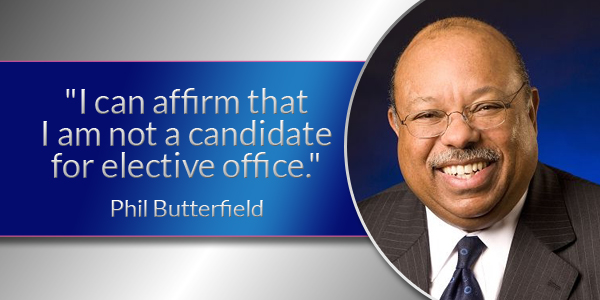 A well known business executive, Mr. Butterfield's career in the banking industry has spanned over 40 years.
He joined HSBC Bermuda in 2000 as Chief Administration Officer, was appointed Chief Operating Officer in 2001, and Chief Executive Officer in 2004. Following his retirement as CEO in 2012, he was appointed Chairman of the Board of HSBC Bermuda, a position he will retire from effective 31 December, 2015.
A bye-election will be held in Constituency 13 Devonshire North Central due to the resignation of PLP MP Glenn Blakeney who resigned effective today [Dec 7]. Neither the OBA or PLP has officially confirmed a candidate yet, however both are expected to announce their candidates in the coming weeks.
Read More About