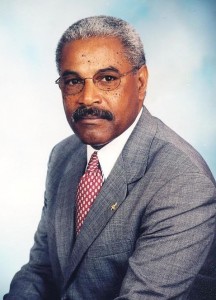 [Opinion column written by Melvin A. Joell]
In a few days the voters of Devonshire North Central are going to the polls to decide on who will represent them.
While this is not a new request, it will certainly be a precedent setting one simply because they are not being asked to decide on a party, they are being asked to decide on a man who represents a party.
What will also make this by-election a precedent setting one is that a mandate for the OBA party candidate will send the message that the people are more than satisfied with their management of our country's affairs.
By contrast, a mandate to the PLP candidate will clearly say that the so-called disunity within the party it is not significant enough to take anything away from their representative.
My message…
When the common goal requires people to work together in a family, business, church or nation, their individual contributions demand a commitment to the understanding that without unity and harmony, the only outcome that can be achieved is conflict, and conflict left to its own devices will only create division, and division most assuredly leads to destruction.
Therefore, the question for our community is not just one that faces Devonshire North Central, but one for all Bermudians…do we want a government that embraces civil unions as Mr. Simons has clearly stated he supports, or do we want one that endorses a referendum where all the people will have an opportunity to decide on the issue of same sex marriage says Mr. Rabain.
What is the bottom line to my message?
We can all choose our sins, but we cannot all choose the consequences for them!
- Melvin A. Joell

20 Most Recent Opinion Columns

Opinion columns reflect the views of the writer, and not those of Bernews Ltd. To submit an Opinion Column/Letter to the Editor, please email info@bernews.com. Bernews welcomes submissions, and while there are no length restrictions, all columns must be signed by the writer's real name.
-
Read More About