The Parliamentary Registrar today advised that Governor George Fergusson has issued a writ of election for the by-election to take place in Constituency 13 Devonshire North Central.
Polling day for the by-election will take place on 4th February 2016. The polling place will be the National Sports Centre Pavilion in Devonshire. Nomination Day is on 20th January 2016.
Registration for voters living in Constituency 13 will close on Tuesday, 5th January 2016 at 5:00 p.m. Voters can register online at www.elections.gov.bm or at the Parliamentary Registration office in Craig Appin House 3rd Floor, #8 Wesley Street in the City of Hamilton.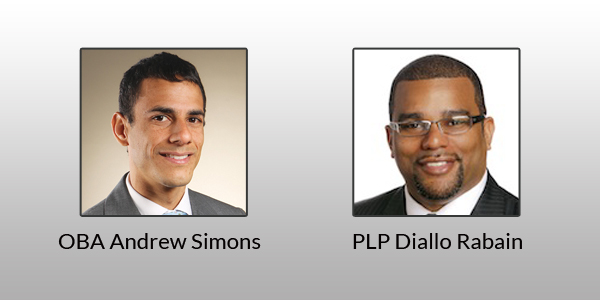 The by-election has been prompted by the retirement of PLP MP Glenn Blakeney, who submitted his resignation letter to the Speaker of the House, confirming his retirement effective December 7th.
In the 2012 General Election, Mr Blakeney defeated the OBA's C. Anthony Francis by a margin of 19 votes, winning 51.18% of the vote [411 votes], while Mr Francis won 48.82% of the vote [392 votes].
In the 2007 General Election Mr Blakeney won 53.52% of the vote vs the UBP's Albertha Waite, and in the 2003 General Election Mr Blakeney won 57.22% of the vote vs the UBP's Hilary Soares.
Senator Diallo Rabain will contest the election for the PLP, while Andrew Simons will run for the OBA.
Read More About