A structural fire in Sandys yesterday [Jan 6] saw a three-unit response from the Bermuda Fire and Rescue Service [BFRS], with all residents reported to be out of the building at the time of the blaze.
BFRS Divisional Officer Dana Lovell said, "The Bermuda Fire and Rescue Service received a 911 call reporting a structural fire in the Sandys Parish area last evening at approximately 4.00pm."
"The Fire and Rescue Service responded with three units, one from the Port Royal station, and two from the Hamilton station, minutes shortly after the initial call, and arrived on scene at approximately 4.07pm.
"Firefighters were met with a very smokey and hazardous condition in the structural fire and went to work with two firefighters wearing breathing apparatus. Within 10 minutes, the fire was brought under control."
Video of the house fire by Mr. Andreaz Glasgow:
"Ventilation was initiated and the property was turned over to the fire investigators, who remain on the scene at this time, to determine the cause of the fire. There were no injuries.
"The residents were out of the building at the time of the initial call and were found to be safe and in good order."
Photos by Andreaz Glasgow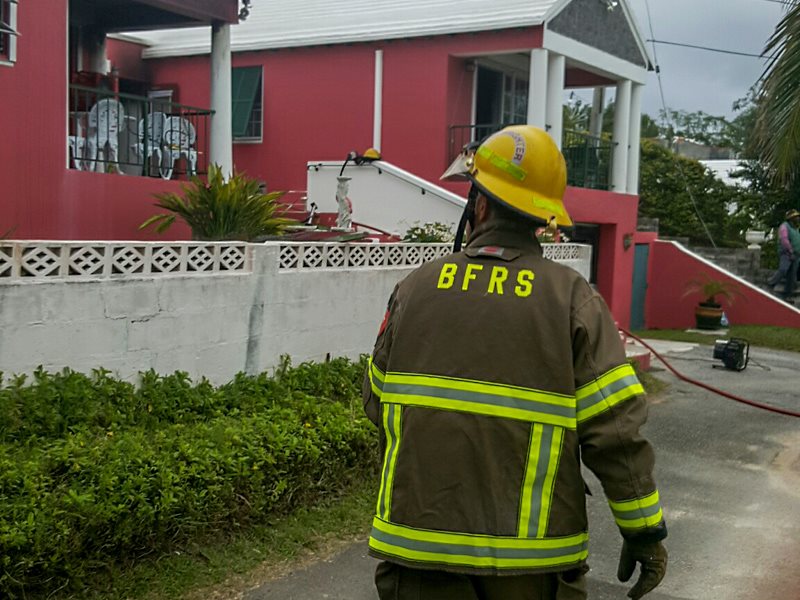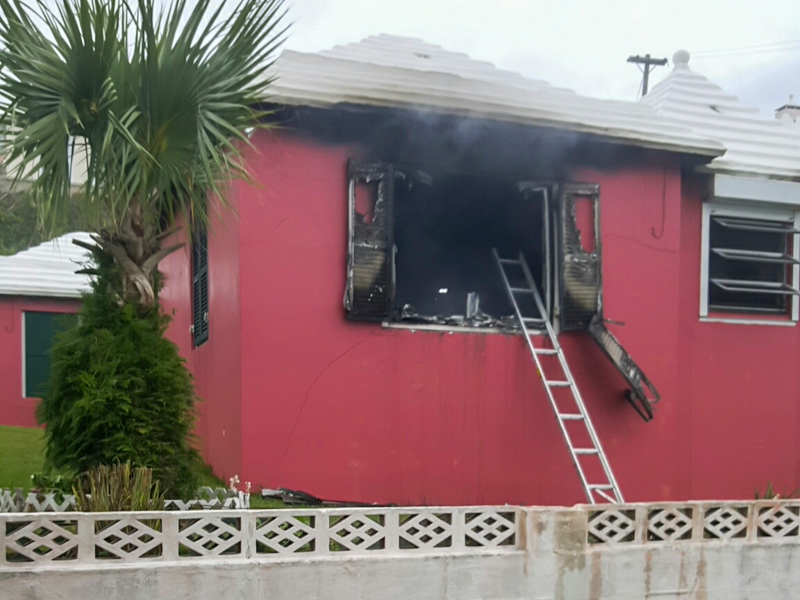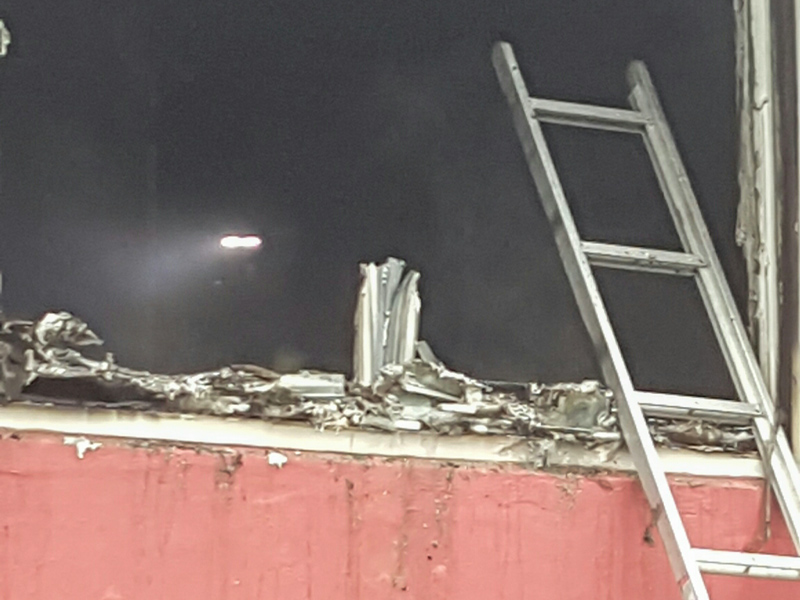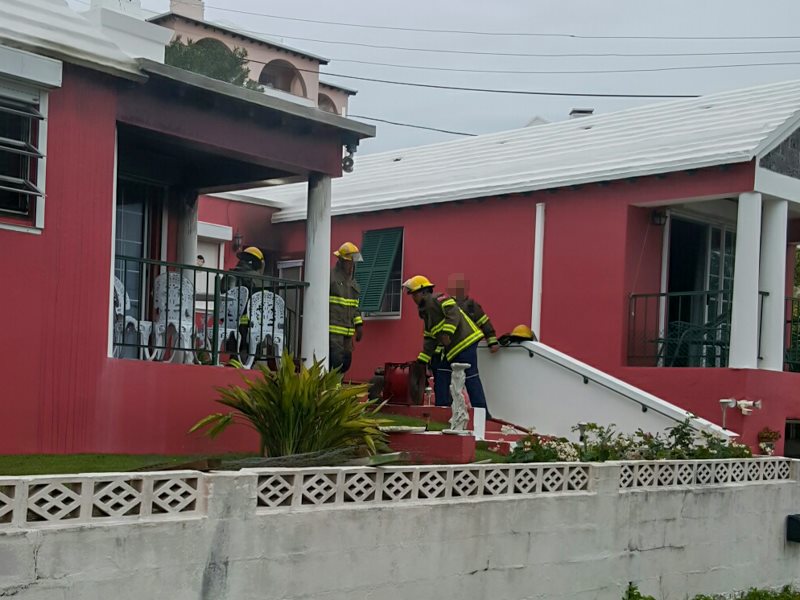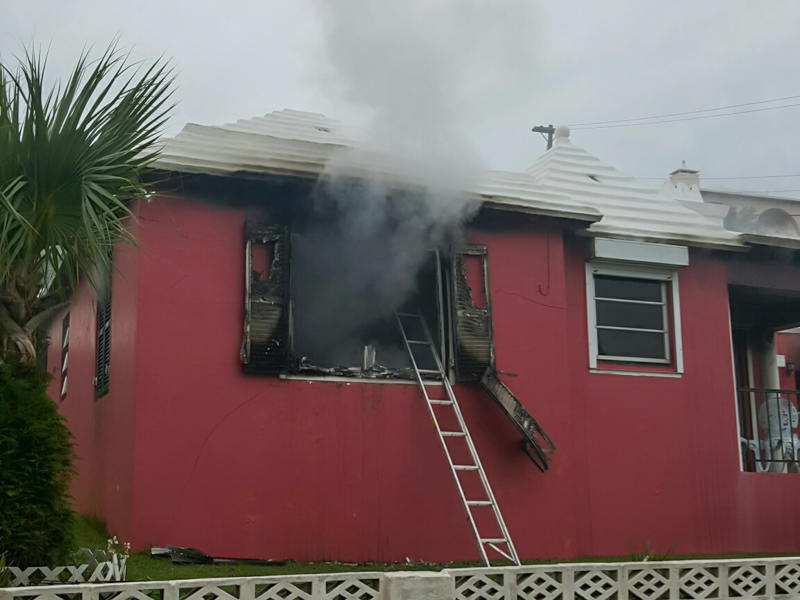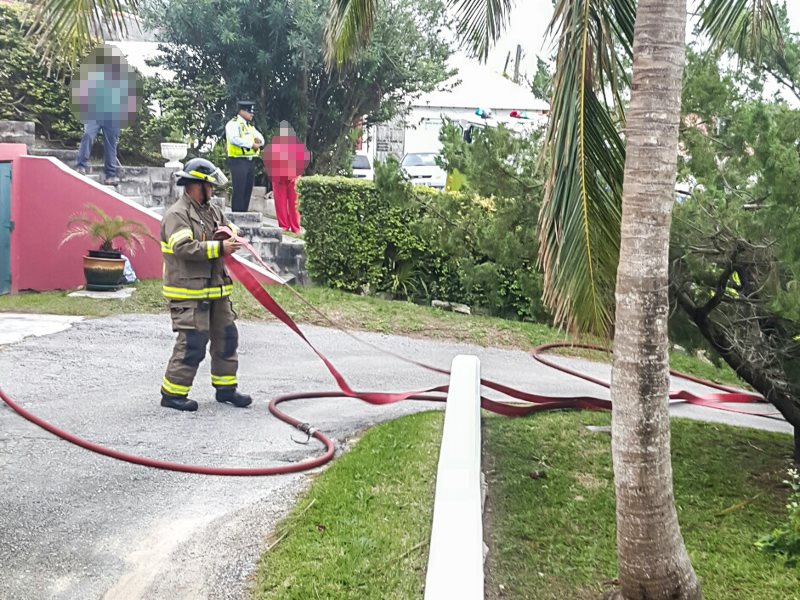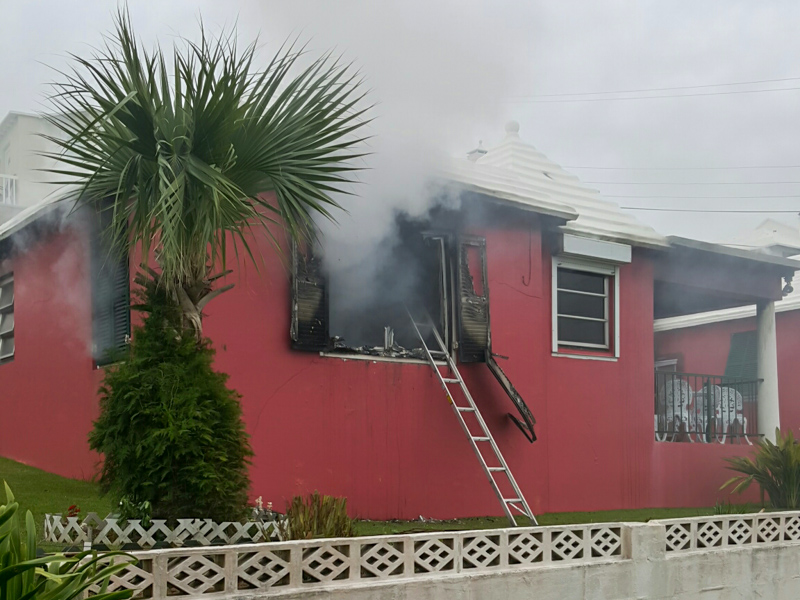 Read More About
Category: Accidents and fires, Accidents/Fires, All, News, Photos, Videos