Earlier today [Jan 11] Premier and Minister of National Security Michael Dunkley visited Warwick Camp to assess the progress of the Royal Bermuda Regiment's 2016 recruits.
The Premier was accompanied by the Junior Minister of National Security Sen. Jeffrey Baron. Also attending this year's recruit camp was Deputy Governor Ginny Ferson.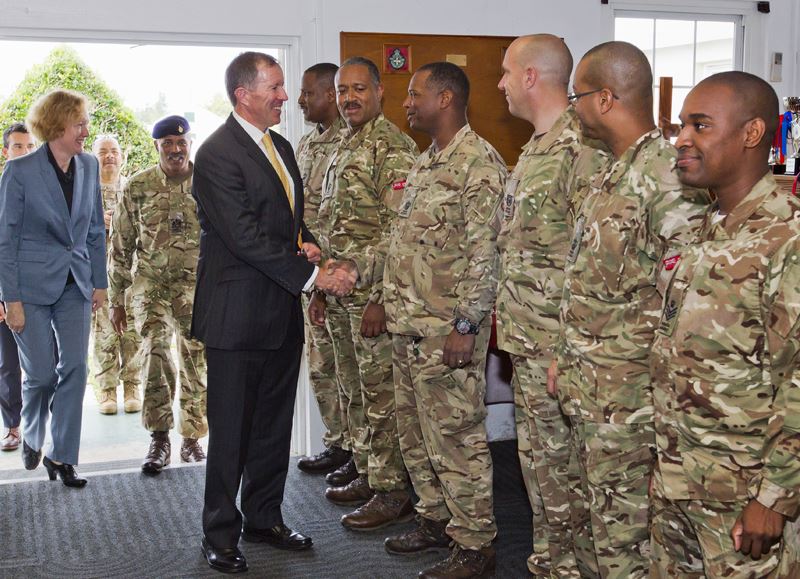 A spokesperson said, "This year's Royal Bermuda Regiment recruitment camp is the first all volunteer service, with some 66 individuals participating.
"Premier Dunkley had an opportunity to speak with the new recruits and was provided with an overview of this year's two week training exercise from Commanding Officer, Lt. Col. Michael Foster-Brown.
"This year's recruit breakdown consists of 50 men and 16 women. Of the 66 recruits, six are Junior Leaders and 13 conscripted individuals chose to join as volunteers."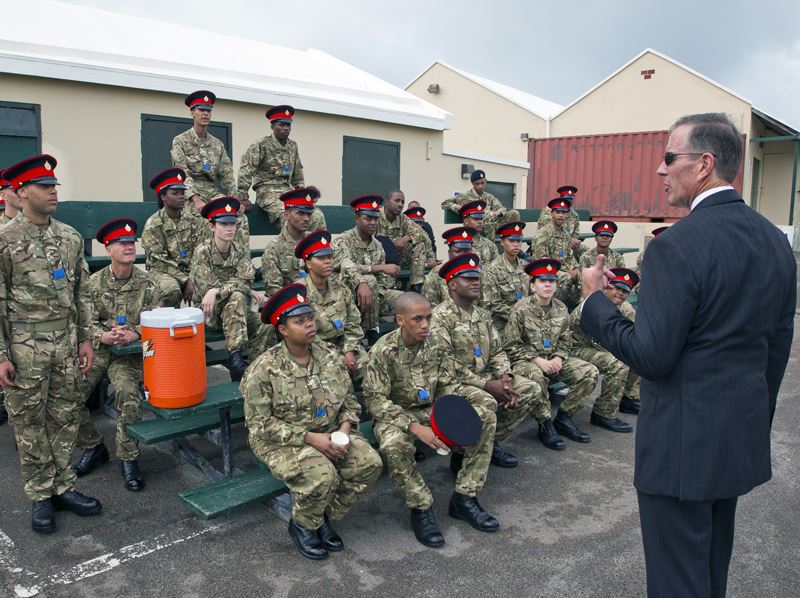 Following the visit, Premier Dunkley said, "I was very pleased to visit with this year's recruits and was extremely encouraged by their level of enthusiasm.
"Having chatted with them for a bit, all seem to be adjusting to the recruitment camp environment, and I look forward to seeing them again at the Passing Out Parade in the next couple of weeks. On behalf of the Government I want to thank them for their commitment to serve their Country."

Read More About