The Royal Bermuda Regiment [RBR] is currently accepting applications for its upcoming recruit camp.
A Government spokesperson said, "Today, the Minister of National Security, the Hon. Renee Ming is reminding the community that the Royal Bermuda Regiment [RBR] is currently accepting applications for its upcoming recruit camp.
"Recruit training camp takes place 14 – 27 February, 2021, and interested persons who wish to serve are encouraged to attend Warwick Camp for an interview before 4 February 2021."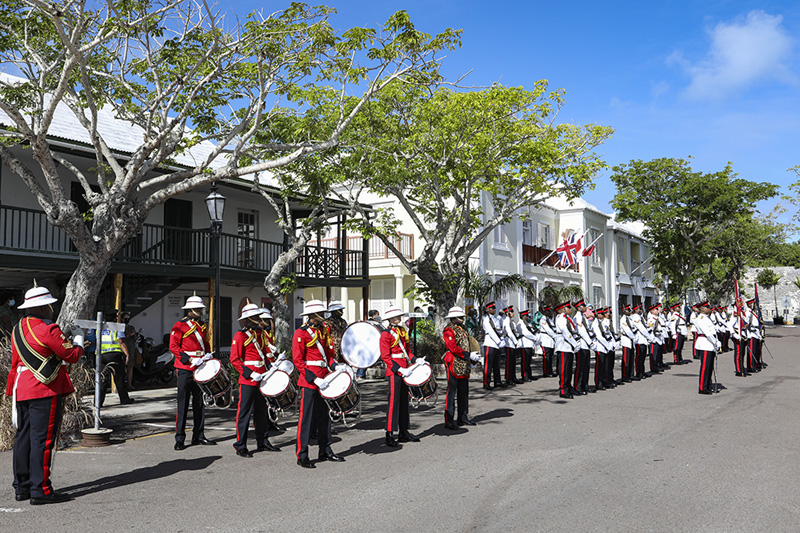 Minister Ming said today, "As the public is aware, the RBR is an all voluntary service, so we are very appreciative of the individuals who have chosen to serve.
"In fact, all of Bermuda should be extremely proud of the service provided by the men and women of the Regiment. Without question, last year was a testing one for our country. Whether it was during hurricane season or during the pandemic, we have been heartened to know that we could count on the RBR to safeguard the people of Bermuda."
The National Security Minister continued, "Specifically, as it relates to the pandemic, the RBR's mission has been to support the Bermuda Government in its COVID-19 response and this mission continues to be fulfilled on land and at sea.
"As an example, our soldiers assisted with the community advisory points across the island to ensure that the COVID-19 guidelines were followed; they visited public spaces to advise people of the physical distancing regulations; they supported the Department of Health's testing programme by helping in managing the testing sites; and the Coast Guard ensured compliance with the COVID-19 regulations and maritime law, as well as provided assistance with search and rescue as needed.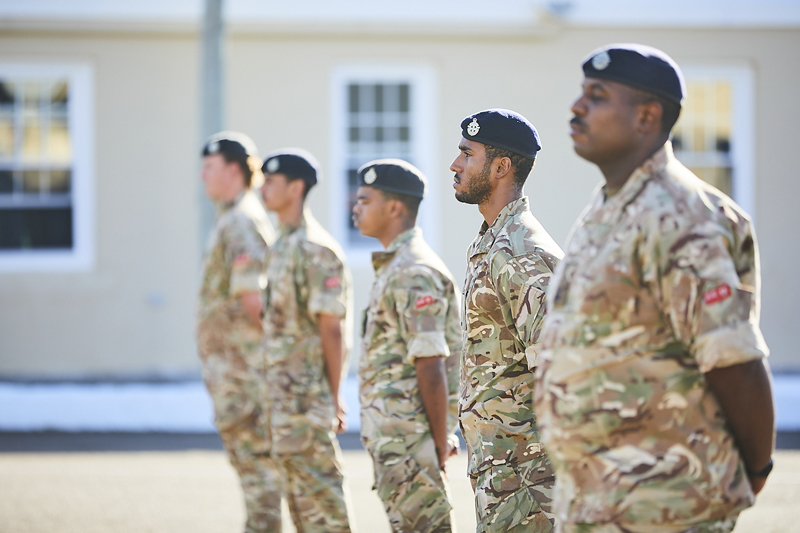 "Serving among the ranks of the Royal Bermuda Regiment can be a fulfilling, rewarding and enriching experience. And I encourage anyone interested in serving Bermuda to please submit their application so that they can join the dedicated team at the Royal Bermuda Regiment."
The RBR Commanding Officer, Lt. Col. Ben Beasley added, "Service in the RBR is a part-time commitment over a three-year period. Soldiers are required to serve at least one month each year, including a two-week training camp.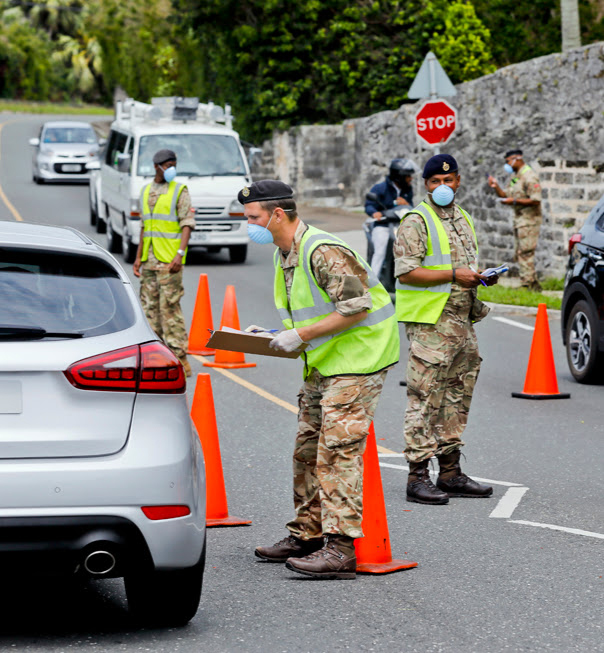 "For their first year in uniform RBR soldiers will be paid up to $5,000 which increases with additional service. We believe that service in the RBR provides an excellent opportunity to increase personal income while proudly serving your community and your country.
"During their service, RBR soldiers will have the opportunity to travel overseas and undergo military, trade and leadership training. Opportunities also exist for soldiers to join the Band, Logistics, Coast Guard, Signals, Administration or Construction Departments. And for those who have exceptional educational qualifications, there are opportunities to swiftly advance through the ranks of the service."
"Residents over the age of 18 are invited to apply by calling 238-1045 or visiting RBR.bm, where they can complete an Interest Form."

Read More About
Category: All