Member of Parliament for Southampton East, Zane DeSilva held a town hall meeting on Tuesday evening [Jan 19] at the Heron Bay School Hall to offer tips on simple money management and, saving money, sacrificing, and working hard so that one could someday acquire their first home.
Speaking after the presentation, Mr DeSilva said, " My executive and I, some months back, we talked about the state of the economy and some of the struggles our people are having. After I discussed with them my concerns and their concerns, we said, "Well, listen, Zane, with the experience that you have in life and in business, it might be good thing." It's certainly something that I take pleasure in doing.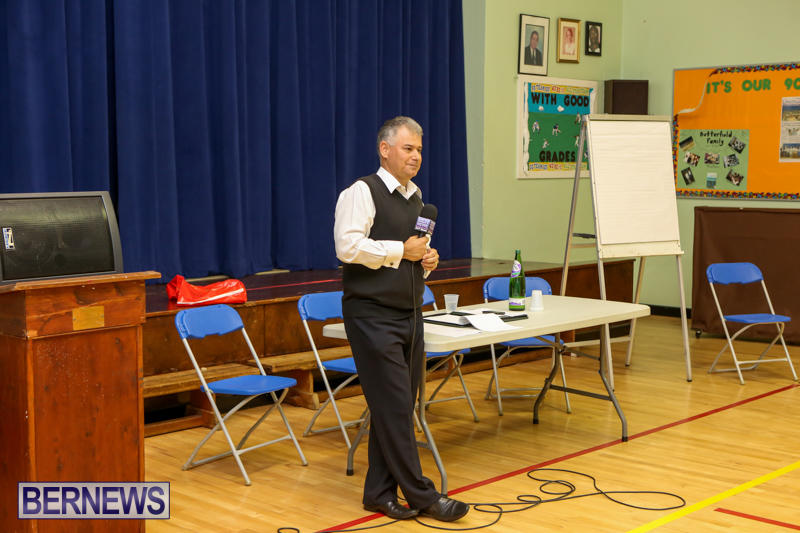 "I didn't have a projector. I didn't have any screens. I didn't have a script. I discuss with the people that showed up tonight my life, and how I've run my life, and how I've run my business. Those life experiences that I had at that time certainly, I think, helped me as I grew older. I want to pass on that knowledge.
"Sometimes it's simple things. It's simple things that we need to do in order to organize our lives such that we can have success a long the way. Basically that's what it was about, just simple money management with our paychecks every week. We talked a lot about saving money and sacrificing, and working hard so that we can someday earn our first home.
80-minute video of the presentation: 
"It was good. I enjoyed it. I hope that someone tonight whether it'd be with themselves, their family, or maybe family members when the leave here, maybe cousins, friends that they have discussions with that this will go a long way into helping them in the future."
Read More About