MP Zane DeSilva recently presented a cheque for $2,000 to the President of Southampton Rangers Sports Club Gerri Saltus, with Mr. Saltus saying "we will definitely put this to good use."
MP DeSilva said, "We know that Gerri and the club will put these funds to very good, productive use. They have infrastructure that certainly could use a financial boost. We also have other youth programs and senior programs that this money will go a long way to assisting."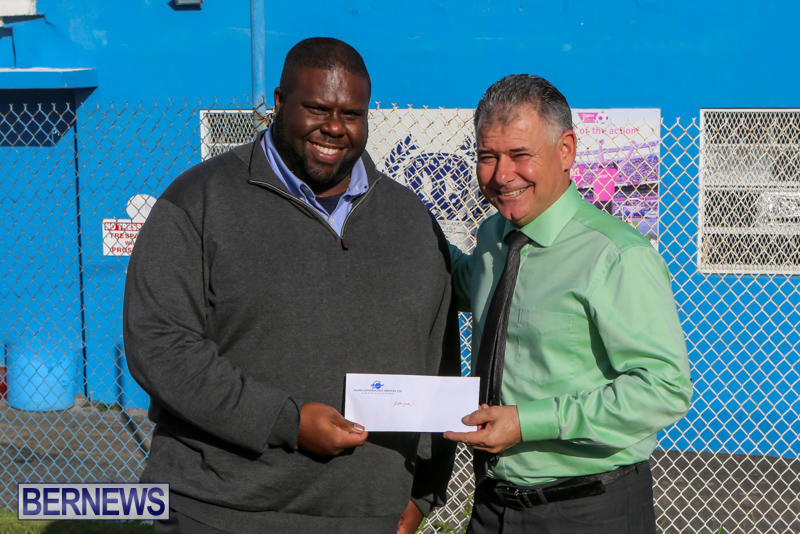 "I hope this encourages some of the other local businesses in the area to make a donation to Southhampton Rangers, who remain the only club in Bermuda that pay rent for their field.
"I say again, to the President of Southampton Rangers: I am here with you. My company will be here with you. We have been in the past and they'll continue to be here for you. We thank you and your team for all the great work you do here in Southampton."
Mr. Saltus said, "I would like to thank Mr. DeSilva and his wife for this generous gift that the club has received. We will definitely put this to good use. We have some infrastructure upgrades that we'd like to make. Also, we have Southampton Rangers Fundamentals Youth Program that we've just restructured.
"This will go a long way to getting that on the road to success. We want to thank you for coming today, and Mr. DeSilva, we really appreciate this."
Read More About