Footy Promotions is set to host a "Footy Tots" program, which is open to boys and girls through the ages of 3yrs – 4yrs old.
A spokesperson said, "The program will take place on Saturdays at 10:00 am – 10:45 am every Saturday starting from February 27th – April 16th, 2016 at the Mount Saint Agnes Gymnasium.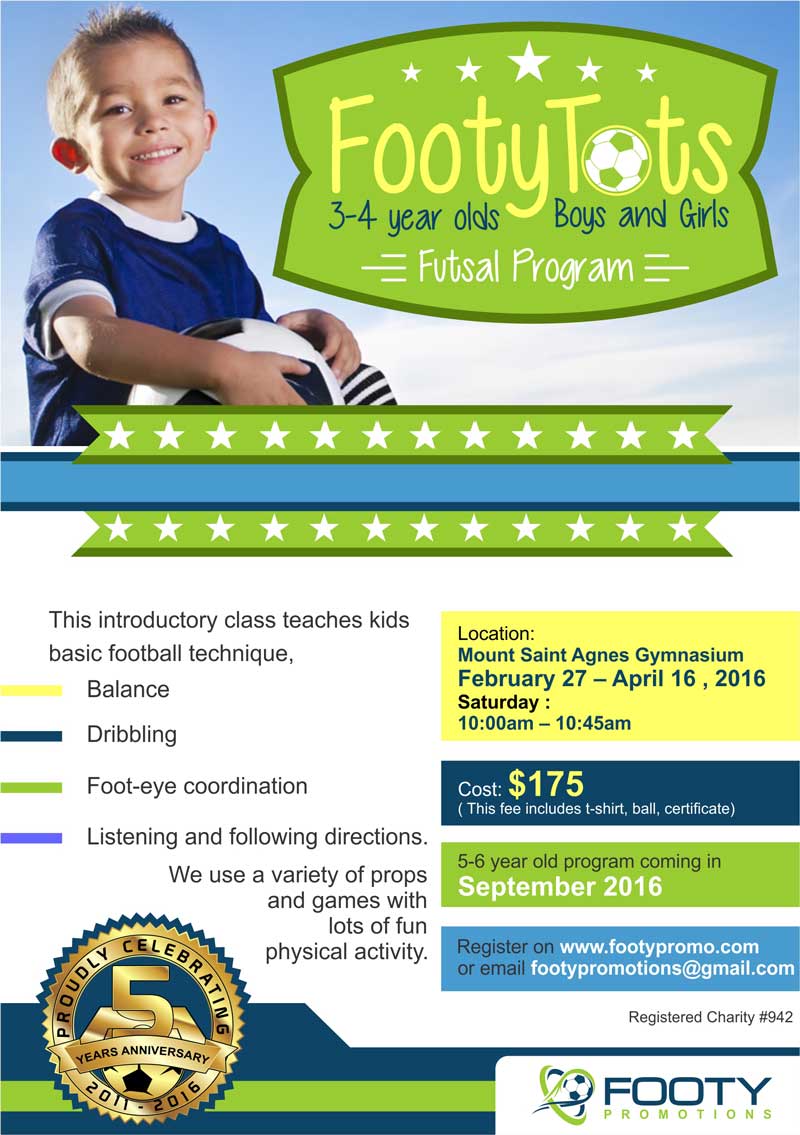 "The introductory class will teach dribbling, balance, foot-eye coordination, listening and following directions. We will use a variety or props and games with lots of fun physical activity.
"All Footy Tots will receive a training t-shirt, ball and participation certificate. Our Footy Tots program for 5-6 year olds will commence in September 2016.
"Registration is available on our website or by emailing footypromotions@gmail.com. The deadline for Footy Tots enrollment is February 19th, 2016. For more information please email footypromotions@gmail.com."

Read More About