People on the island aged 17 to 24 who are looking for a challenge are being offered "a change and a way to transform your life" with Raleigh Bermuda, which will be holding an information session on Wednesday, January 13.
The event poster says, "Today, you have the weight of the world on your shoulders; tomorrow, you could be stronger than you ever imagined."
The event will be held from 6.00pm to 7.00pm at 2 Midesea Lane [seconnd floor] in Hamilton. For more information, email infor@raleigh.bm, call 333.5678, or visit the website.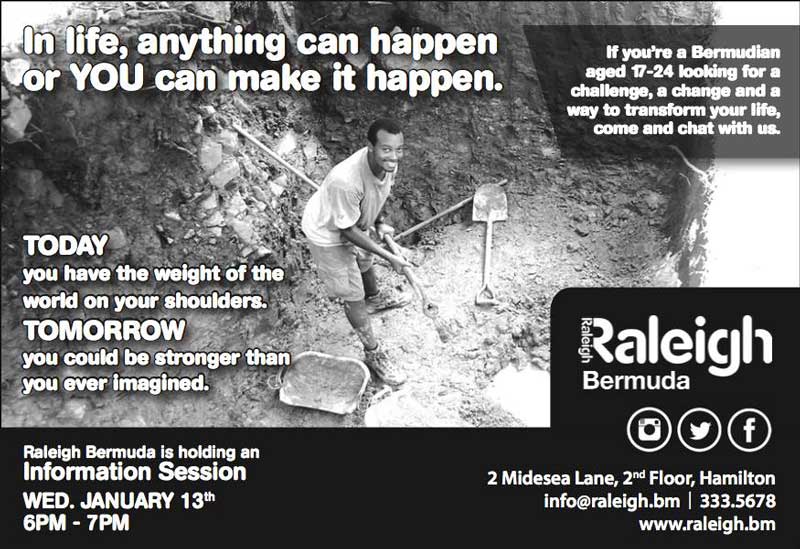 Read More About
Category: All