In what is believed to be a first, a female runner won the marathon during the Bermuda Marathon Weekend race yesterday [Jan 17], with the second place winner also a female runner, culminating in a dominating display of running prowess for the ladies.
Valeneyna Poleavska from the Ukraine made a very impressive showing to cross the line in a time of 3:04:01, winning the entire race. The second place finisher was Bermuda resident Rose Anna Hoey, who finished with a time of 3:06:54.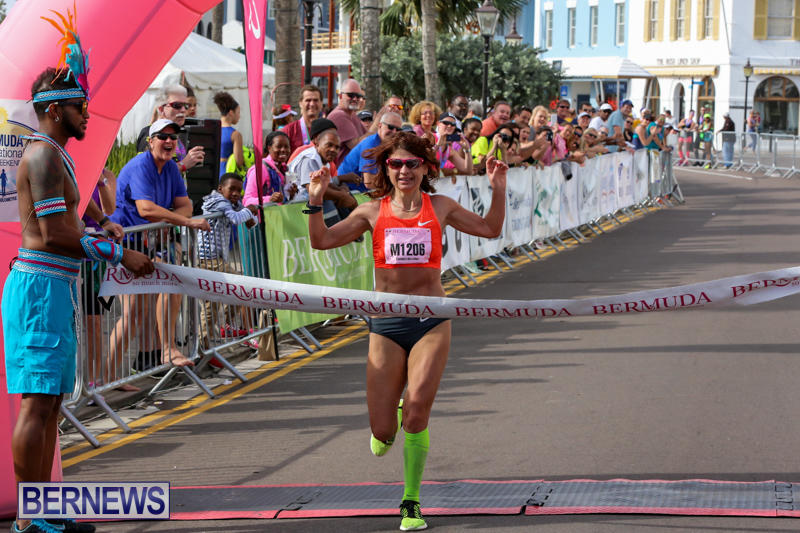 Tim Price was the first male across the line, finishing third in the marathon with a time of 3:07:22. The second place male finisher was Bermuda resident Gideon Kigotho, placing fourth overall with a time of 3:14:28.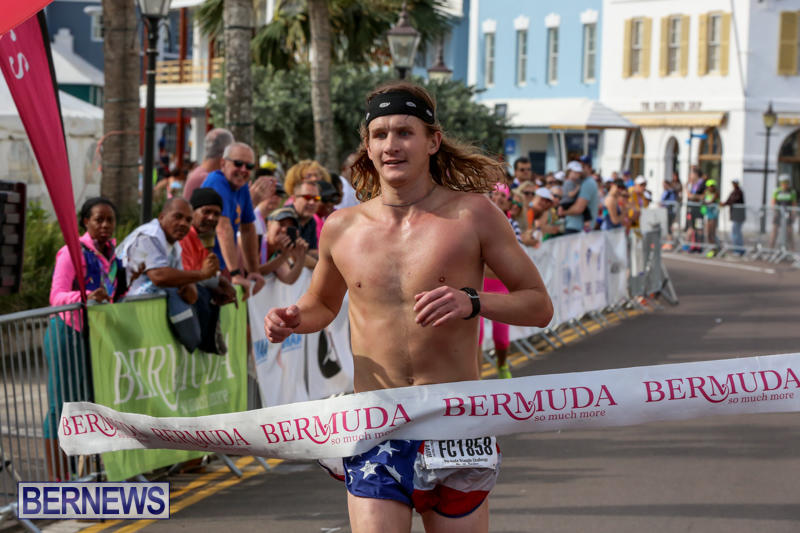 The half-marathon also took place yesterday [Jan 17] and the first finisher was Zambia's Jordan Chipangama in a time of 1:11:44. Mr Chipangama was also the winner of the Bermuda 10K Run and Walk on Saturday [Jan 16].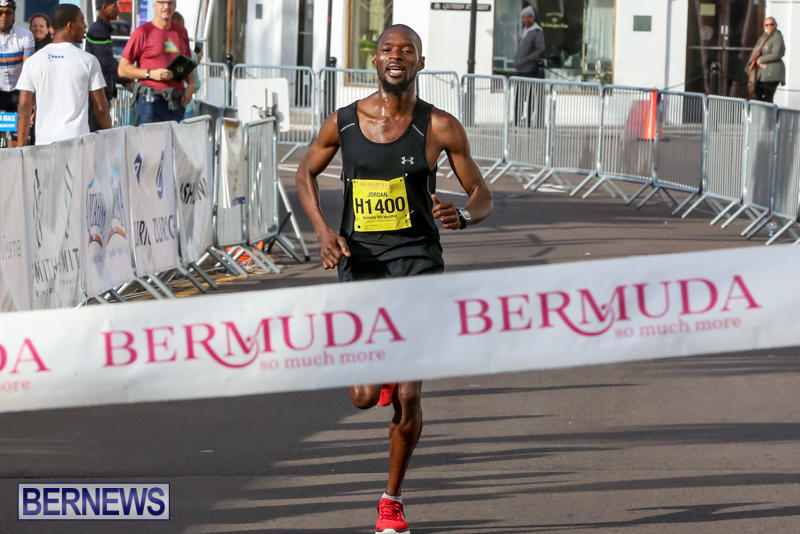 The first female half-marathon finisher was Laura Paulsen in a time of 1:18:27. Spencer Butterfield was the first Bermuda resident across the line finishing fourth in a time of 1:23:32.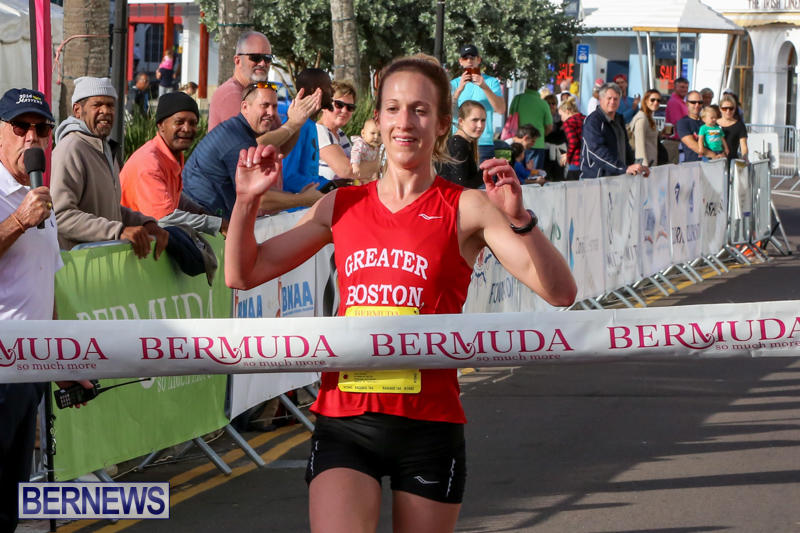 We will update with a full photo gallery as able, and in the meantime you can see all our coverage of the 2016 Bermuda Marathon Weekend here.
The full results follow below [PDF here]:
Read More About