The Bermuda Marathon Weekend was recently held, with winners emerging in the KPMG Front Street Mile, the Bermuda 10K Run & Walk, and the Bermuda Marathon, which saw female runners take first and second place, in what is believed to be a first for the event.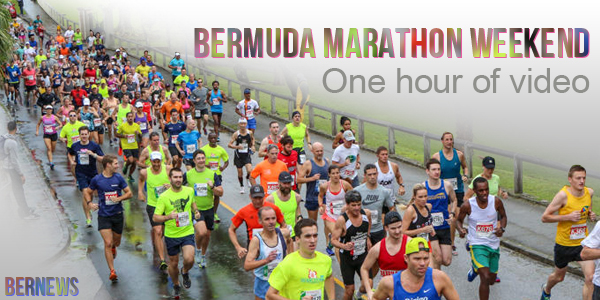 Following his third place performance during the Front Street Mile Elite Race, which saw Adam Bitchell and Drew Soucy finish at 4:26.51, Jordan Chipangama came back and won the 10K race with a time of 31:23; Mr. Chipangama also won the half-marathon with a time of 1:11:44.
Valeneyna Poleavska from the Ukraine made a very impressive showing in the Bermuda Marathon, crossing the line in a time of 3:04:01 to win the race, with Bermuda resident Rose Anna Hoey finishing second with a time of 3:06:54. An hour of video coverage of the events follows below; you can see all of our coverage of the 2016 Bermuda Marathon Weekend here.
KPMG Front Street Mile:
Bermuda 10K Run & Walk:
Bermuda Marathon start:
Bermuda Marathon finish line:

Read More About