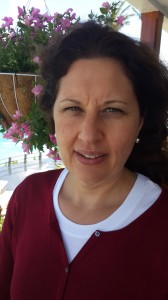 Troncossi Public Relations will deliver a speech on Incorporating Social Media and Digital into your Marketing Strategy on Friday, January 15.
The speech is part of a series of talks about how public relations and social media can assist businesses in reaching their goals.
Troncossi said, "This week's presentation will look at how to use digital and social media to promote your business and how to incorporate this into your marketing strategy. There are many digital marketing channels available and all should be considered as part of a company's marketing strategy.
"The session will look at which ones are most effective for businesses in 2016. How do you leverage two-way communications tools for marketing and public relations? How can digital and social media support your marketing plan and sales objectives?
"How can you identify your target audiences and what do they expect from you? How can you manage all of this media and track results? This Lunch and Learn will show you how to make digital and social media work for you."
Elizabeth Tee [pictured], Managing Director at Troncossi Public Relations, says: "Audience behaviour is shifting and affecting successful marketing tactics. There are new marketing opportunities with each digital channel. It's up to companies to stay abreast of these changes and to embrace the channels that help them to reach their target audience."
Eric Schwartzman, digital strategy advisor to multinationals, federal government agencies, technology, entertainment and B2B marketers, says: "Having trained the Troncossi team in all aspects of social media – from LinkedIn to SEO to Facebook and Twitter, I am confident that they will be able to share the latest digital and social media techniques with Bermuda's business community. Keeping current of the many developments in the world of social media is key to success in today's fast-moving digital world."
The cost of the seminar is $20 for Chamber members or $40 for non-members and includes a sandwich lunch. The presentation takes place from 12-1:30pm at the Chamber of Commerce on Point Pleasant Road in Hamilton. Businesses interested in signing up for the speech can register via the Chamber at: www.bermudachamber.bm.
For further information on the speech series, please telephone Elizabeth Tee on 292-5838 or e-mail liz@troncossi.bm or visit www.troncossi.bm.

Read More About
Category: All, Business, technology