Members of the Bermuda 100 Women in Finance [100WF] network gained the opportunity to sharpen their skills on LinkedIn, learning how to develop their own personal brand and to gain tips to make meaningful connections with peers in the industry.
The session, hosted and sponsored by Butterfield, kicked off the first of a new series of learning events for the 100 Women in Finance Bermuda's education roster.
The session was delivered by Bill McCormick, VP and LinkedIn Strategist at Social Sales Link, who shared insight with attendees on how to create and publish quality content to enhance personal authority.
Gemma Godfrey Chief Operating Officer, The Whitfield Group, Cordelia Davis, Partner, EY, Danielle Paynter, VP Sales and Business Development Manager at Butterfield, Bill McCormick, VP & LinkedIn Strategist, Social Sales Link, Alison Morrison, Managing Director & Founder of Bermuda Compliance Consultants and Chair of the 100 Women in Finance Committee in Bermuda, Fiona Murdoch, Head of Department, Saltus Grammar School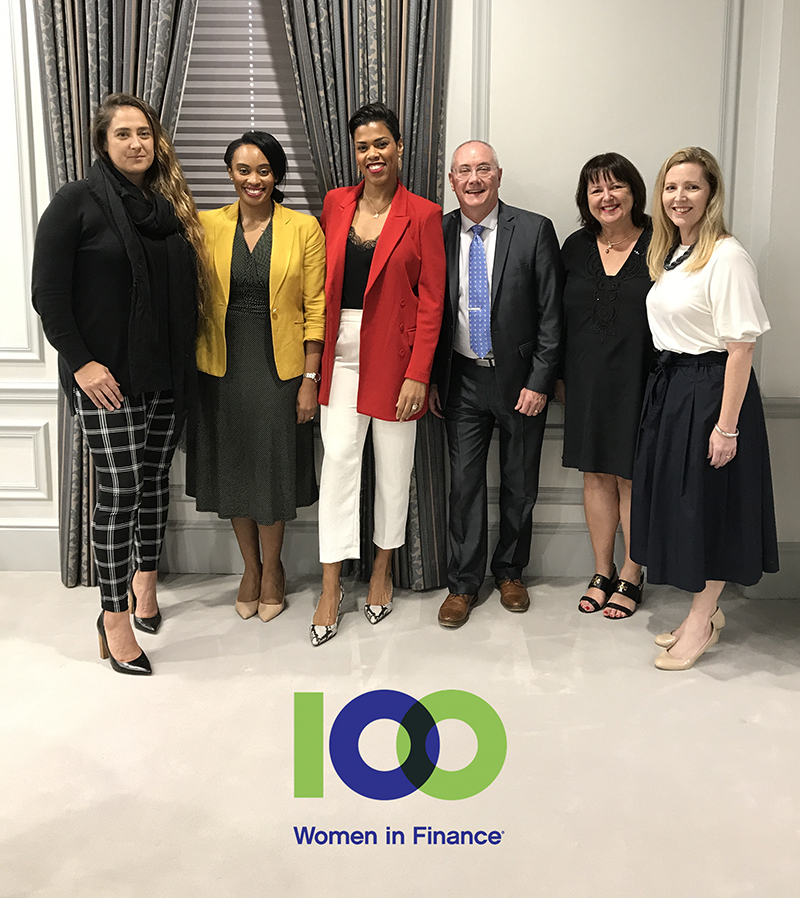 To assist with digital presence, Butterfield kindly donated the services of professional photographer Alex Masters, who took headshots for guests that they could use on their LinkedIn profiles.
Alison Morrison, Managing Director & Founder of Bermuda Compliance Consultants and Chair of the 100 Women in Finance Committee in Bermuda, commented on the discussion: "We were delighted to welcome Bill to speak at our first education event for 2020.
"His interactive presentation provided our members with useful tips and tricks and highlighted the importance of making intentional connections via Linkedin. Our thanks to Butterfield and the Senior Management Team for hosting this Event and for acting as our lead sponsor for our 2020 Education series".
Michael Neff, Managing Director of Butterfield Bermuda added: "As an organisation that is focused on improving gender diversity across our organisation and at all management levels, Butterfield was delighted to sponsor the recent 100 Women in Finance Bermuda conference.
"In our increasingly inter-connected world, online networking is becoming more and more important for business and professional development, so providing participants with useful information and tools to help them enhance their LinkedIn presence as a means to support career progression was one small way we're supporting and extolling the benefits of inclusion within the wider financial services community."
"The event was another success for the 100 Women in Finance committee in Bermuda, who since their formation in 2015 continue to empower women to achieve their professional potential and to inspire, equip and advocate for a new generation of industry leadership," a spokesperson said.
"The next Bermuda 100WF education event, which is open to our Next Generation eligible members, takes place on February 27 and will feature a discussion on 'How to Build a Resilient Career.' Sponsored by Bermuda Compliance Consultants, this interactive workshop led by Lorene Phillips will explore insights into developing resilient and rewarding careers for women."
To learn more about the benefits of membership or to become a member of the 100 Women in Finance community, please visit their website to register.

Read More About
Category: All, Business, News, technology