The 2015 FEI World Jumping Challenge came to a successful conclusion for Bermuda, with rider Philip Correia and his horse Emerson securing first place honours for Zone 10.
As a result, the Bermuda Equestrian Federation [BEF] announced that top placing Mr. Correia has been invited to compete in the 2016 FEI World Jumping Finals, set to take place from April 22 to April 24 in Rabat, Morocco.
The top two "Category A" riders from each of the 10 FEI zones are invited to compete on borrowed horses supplied by the hosting National Federation, giving the young Bermuda rider the opportunity to meet and compete against riders from around the world.
Philip Correia on his horse, Emerson – photo courtesy of Andy Gibbs: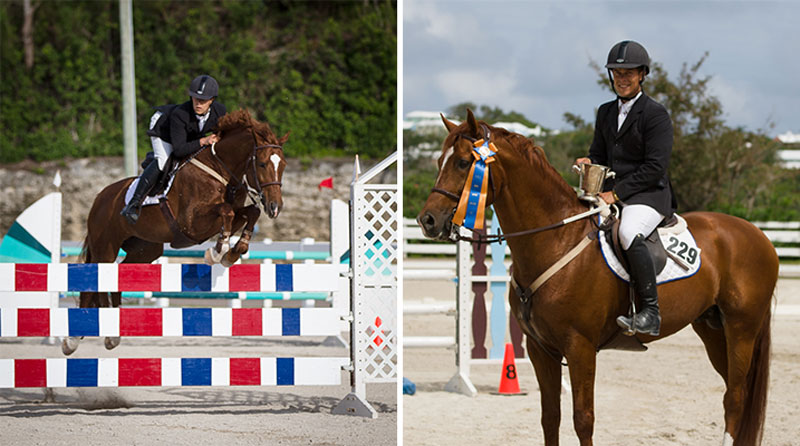 Read More About