Team BDA needs a logo for the Red Bull Youth America's Cup and is asking the public to help select the final version.
The voting process is now open on Bernews Facebook page to determine which logo best represents the national pride associated with Team BDA's entry in the 2017 Youth America's Cup.
The logo will appear on Team BDA fan merchandise, its sailboat and sailing gear.
"We want the community to feel that Team BDA belongs to them so it has always been part of our vision to have the public play a role in choosing the team's brand identity," said Jane Savage, chairperson of the volunteer committee managing Team BDA.
The three logo options you can select from are below: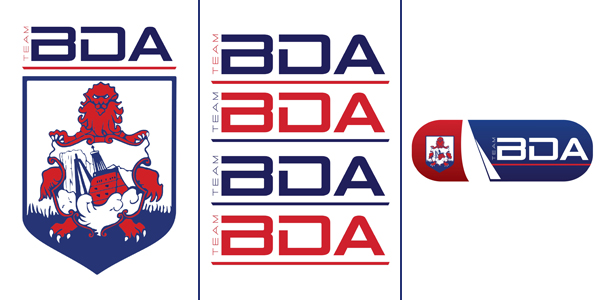 A collection of local graphic designers was invited to submit ideas for Team BDA's visual identity. More than a dozen entries were received and a selection committee created a shortlist of three through a blind selection process.
"The chosen finalists are open for public voting beginning today, Thursday, February 18 on the Bernews Facebook page. The voting ends Monday, February 22 at noon.
Online voters are asked to rate the logos based on national pride, visual appeal and for their ability to represent Team BDA's mission: race in the 2017 Red Bull Youth America's Cup and build a legacy that inspires generations of Bermuda's young people to consider competition and careers in sailing.
The graphic designer of the winning logo will receive an advertising package from Bernews.com and ForeverBermuda.com, as well as a collection of America's Cup-branded gifts from Team BDA. All logo entries were submitted to this effort at no cost to Team BDA.
Mrs. Savage said: "We are grateful to the graphic designers who donated their time and expertise to this community-spirited idea. We're very excited to soon have a team logo created by our community, chosen by our community that will go on to represent the best of our community."
To cast your vote, visit the Team BDA Logo Voting section on the Bernews Facebook page between now and 12.00pm on February 22.

Read More About