A group of seniors toured areas including Friswells Hill, St Monica's Mission, and Glebe Road today [Feb 18], learning about the rich history of the areas and about some of the prominent public figures that grew up there.
The tour was arranged by the ADHT, Charles Jeffers served as the tour guide and Vaughan Davis, the owner of Island Express Mini Bus, generously donated his time and his bus for the tour.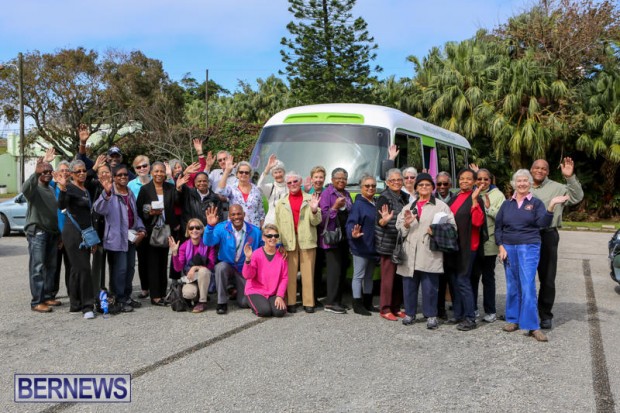 Mr Jeffers said, "Thirty seniors were on the 'roun de pond' tour from the Seniors Learning Centre at the Bermuda College arranged by Maxine Esdaille of ADHT.
"The majority knew very little about the area and were eager to hear the history of people, places and things. Some of the highlights were showing the areas where well known public and political figures grew up.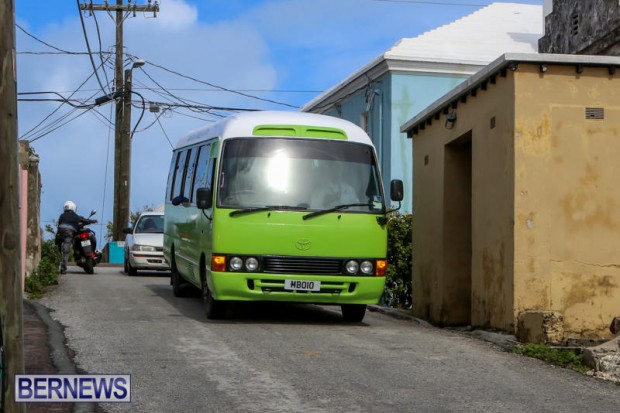 "Some of the familiar names were retired politicians; the late Dame Lois Browne-Evans, the late Freddie Wade, the late Austin Thomas, Sir John Swan, Dr. Clarence James; retired Senior Civil Servants, Clevelyn Crichlow, Kenneth Richardson, Leo Mills, Ruth Thomas, the late Estlyn Harvey; former Cup Match cricketers the late Charles Daulphin and Kenneth Ford, boxer, the late Gary Smith; Canon James Francis and Anglican clergyman Canon Thomas Nisbett.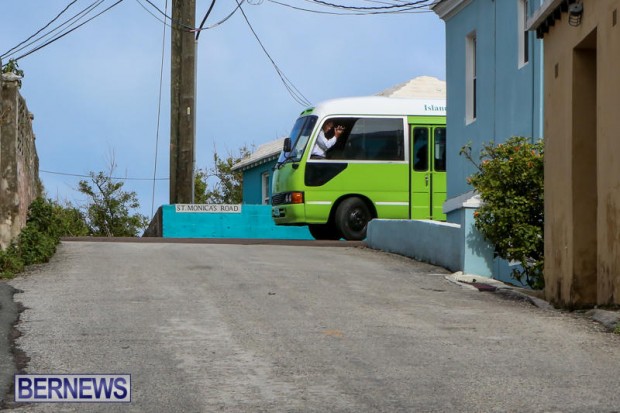 "Names of outstanding citizens like the late Dr. Vincent Bridgewater [a former Senator] and his family were pointed out as owning many properties on Parsons Road,  and the Burchall, Carlington and Darrell families were all mentioned. They were shown areas of farmland now occupied by the Seventh Day Adventist Church on Friswells Hill and a number of houses.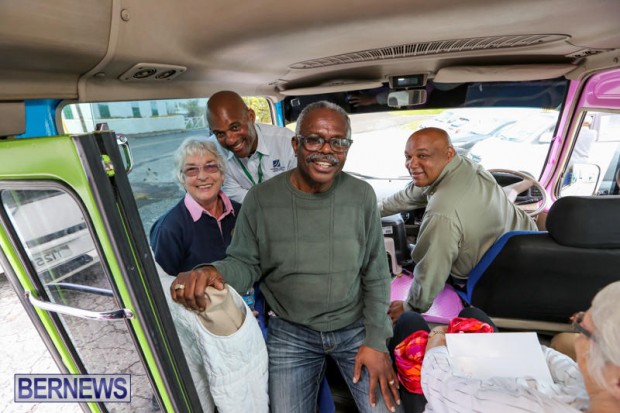 "Those on the tour who grew up in the area were quick to point out additional information such as the Evening Light Church, St. Augustine's Mission and St. Monica's Mission were all used as satellite schools for the lower classes of the Central School [Victor Scott] as there was severe overcrowding in the 1940s and 1950s."
"Many thanks to Vaughan Davis, owner of Island Express Mini Bus who generously donated his time and his bus for the tour for the second year and hats-off to our courteous and patient driver Stan Seepersad," Mr Jeffers added.
Read More About