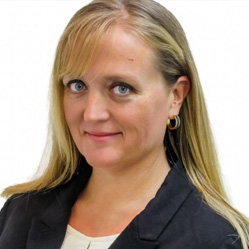 Harneys announced that Bermudian lawyer Lilla Zuill has joined the firm's Hong Kong office on a one year secondment, as it strengthens business between Bermuda and Asia, and builds on business opportunities emanating from Asia.
Ms Zuill specialises in commercial litigation and insolvency, advising clients on disputes, bankruptcy and insolvency matters. She will work in Harneys' extensive Litigation team in Hong Kong, which is led by industry heavyweight Ian Mann.
In recent years, Harneys has grown to become one of the largest offshore law firms in Hong Kong, and combined with its Singapore, Tokyo and Shanghai offices, has a strong presence in the Asia markets, which drive a significant amount of business to Bermuda. Lilla's secondment will help to build and strengthen relationships between the firm's Asia clients and Bermuda.
Ma Zuill commented: "I am excited by the possibilities that this secondment presents. It is a fantastic opportunity to gain greater experience whilst promoting Bermuda to different cultures, clients and markets.
"I am excited to bring specialist Bermuda litigation skills to Hong Kong, with a view to developing business for Bermuda during a crucial economic period for the island. I am grateful to Harneys for providing me with this opportunity to develop my career in such a diverse market."
Sarah-Jane Hurrion, Managing Partner of Harneys Bermuda, commented, "Bermuda is a strongly-regarded market in Asia, and Lilla's secondment to Hong Kong will help make inroads in attracting business to our shores.
"Harneys is pleased to be part of the effort to enhance Bermuda's reputation internationally, and we are equally delighted to provide this opportunity to a Bermudian.
"A Hong Kong secondment will equip Lilla with a wealth of knowledge that will benefit both Harneys Bermuda and the jurisdiction as a whole as she will bring this experience back to the island when she returns. Harneys is committed to building a leading full-service Bermuda legal and fiduciary practice."
Before qualifying as a lawyer, Ms Zuill spent more than a decade working as a financial journalist in Bermuda and New York, specialising in coverage of the global insurance and reinsurance markets. Lilla started her career as a reporter at the Bermuda Sun before moving to The Royal Gazette business desk and then Reuters in New York, where she covered global insurance and reinsurance markets and a high-profile multibillion legal battle between American International Group, Inc and Starr International Co over AIG shares.
She is a member of the Bermuda Bar Association and the International Association of Restructuring, Insolvency & Bankruptcy Professionals [INSOL]. This is Lilla's second time living in Asia, having previously lived and worked in Bangkok, Thailand.
Harneys has a strong presence in many global markets including Asia, London and South America, which drive a significant amount of business to Bermuda. Within its first 6 months in Bermuda, Harneys has grown to more than 22 staff with nine lawyers, and plans to announce additional hires in the coming weeks and months.
Read More About