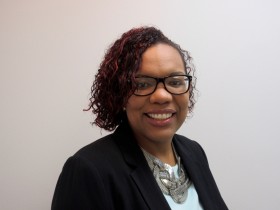 Harneys said they are "pleased to announce further growth in Bermuda with the hire of Bermudian Kim Armstrong to its Bermuda Fiduciary Services group."
Ms Armstrong is a Senior Corporate Administrator with 16 years of experience in the corporate services industry.
She specialises in incorporation, administration of Bermuda Exempted mutual funds, hedge funds, investment holding and insurance companies, and as registrar and transfer agent for companies listed on the Bermuda Stock Exchange.
Ms Armstrong has extensive experience acting for high net worth clients, board of directors and shareholders on a wide variety of public and private companies in accordance with statutory and legal provisions.
Harneys Fiduciary provides Bermuda company incorporation and other corporate and private wealth services. It launched in Bermuda in October 2015, in conjunction with law firm Harneys opening its legal practice in Bermuda.
Harneys Fiduciary Services Bermuda is led by Managing Director and Bermudian Michael J. Burns, who has over 25 years of transactional and advisory experience practicing in international offshore financial services law as well as fellow Bermudian director Stuart Old.
Mr Old has more than 20 years of experience acting as a director of various businesses across a number of different industries in Bermuda and is a member of the Institute of Directors.
Mr Burns commented: "By offering both legal advice and corporate services in Bermuda, Harneys can advise clients on a range of areas, including compliance, sanctions and complex transactions.
"In the four months since we launched, we have been growing apace, and plan to make additional strategic hires in the near future, as we expand to meet the needs of our growing client base."
Ross Munro, Global Head of Harneys Fiduciary, commented: "We continue to grow our private wealth products and services globally, and have a distinct advantage in our ability to deliver personalised solutions to meet the requirements of our clients.
"We are pleased to bring our experience to bear in Bermuda, and marry this with the island's stellar reputation."
Read More About