Bermuda kicked off their first match of the Jean Pierre Tournament in Barbados in style, defeating Trinidad & Tobago by a score of 24 – 13.
Bermuda won the toss and outscored their opponents 10 – 7 in the first half. The third quarter saw Bermuda increase the lead, and the fourth quarter saw Bermuda win the game with a final score of 24 to 13.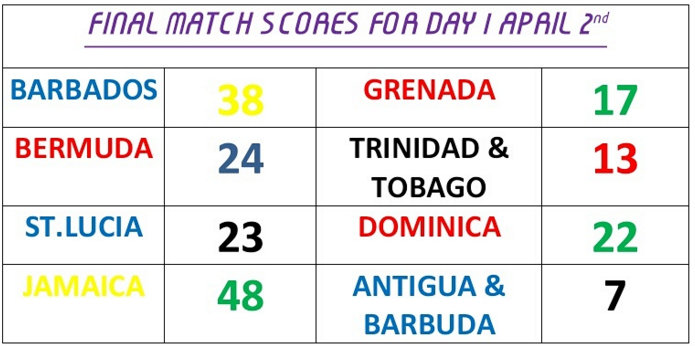 The starting line up was GS Donnauri Robinson, GA Zekiah Lewis, WA Micah Pond, C Zariah Amory, WD Demiqua Daniels, GD Inshan-nae Smith, and GK Debre Evans; and the game saw Donnauri Robinson score 13, while Zekiah Lewis added 11.
The islands participating in this year's Tournament include defending champions and host Barbados, Jamaica, Bermuda, Trinidad & Tobago, Grenada, St. Lucia, Dominica and Antigua & Barbuda.
Read More About