Jessica Lewis is someone who does not believe in obstacles, leading her to be enthusiastic about not only sports, but changing people's mindsets as well.
With a breakout year in 2015 that included collecting Bermuda's first ever major para-sports medals including a World Championships medal, shattering the Parapan Games record, and attaining a third world ranking, Ms. Lewis is one of the island's most elite athletes.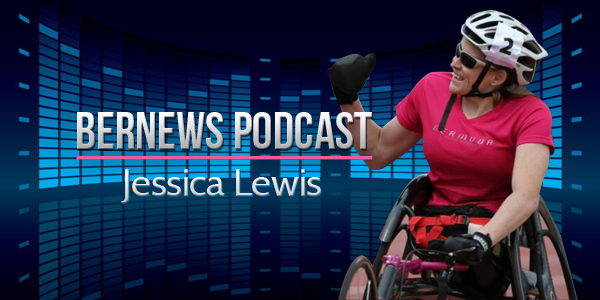 Speaking in Bernews latest podcast about her push to redefine the term 'disabled' as 'differently abled', Ms Lewis points out that "everyone has an inability to do something", and says "differently abled" is a "more positive term and puts the person first."
She also talks about how her family has been very supportive, and how, one day, she wants to work at Windreach which gave her so much help.
On her hopes for the Paralympics in Rio, Ms Lewis said: "I have qualified and I am just waiting to have the official word, but I have a really good shot at going."
Podcast with Jessica Lewis

Bernews' podcasts aim to provide an in-depth look at current affairs and different issues affecting the Island, and the text extracts above represent only a small portion of the full interview.
You can also download the episode in MP3 format here, view past podcasts here, and subscribe via iTunes, or download the Bernews app and enjoy advance listening, with each episode available for download directly to your phone or tablet earlier than it is released on our main site.

Read More About