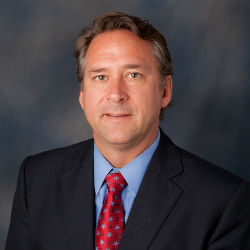 [Part of the Bermuda Tourism Authority's 'Tourism Forward' series, written by Philip Barnett, BTA Board of Directors]
Sometimes one data point can tell a story more compelling than if it were prose. Take a look at the Bermuda Tourism Authority [BTA] results released this week regarding visitor arrivals in the first quarter.
You already know about the 14% increase in leisure air visitors to the Island, but did you know that 41% of U.S. visitors were from New York City during the January to March stretch? That's almost half of everyone who visited from the United States. 
For years it's been said we need to fish where the fish are. New York City has always been atop the list of places to chum the waters. That's no secret. But over the years it's been easier said than done.
While I'm the first to point out it's only one quarter of data – it is way too early to draw any year-end conclusions – I tip my hat to the BTA team who remained focused on what really matters. Bermuda's fish are in the boroughs of New York City and the BTA's sales and marketing team netted a whole bunch of them in Q1 — 5,527 to be exact. 
New Yorkers are like barracudas. They're sharp and shiny and swim in the fast lane. They are discerning. They are notoriously difficult to impress. Yet somehow, with a relatively small budget the marketing team at the BTA got their attention. They used social media, digital advertising and influencer marketing.
I especially appreciate the audacity of our stylish influencers — deployed like special forces into missions of Summer Fridays, Cup Match and Team Oracle USA training sessions. 
Fellow Bermudian Shiona Turini was among the influencers telling authentic Island stories with nothing more than an iPhone. I've never really seen anything like it. I'm not sure the country had the imagination to market in quite this way before. Apparently these are the requirements to net New Yorkers these days. 
Not all of the marketing was ground-breaking. Take the Pink Sale, for example. That's been around for a while, but never with this level of strategy and success. Almost 20,000 room nights were sold in the 2016 sale thanks to a combination of key factors: longer booking and travel windows, smarter ad buys and shrewd opportunism. The team extended the Pink Sale by a few days to leverage an epic snowstorm that clobbered New York and other parts of the east coast.
It helped. They sold a lot more hotel stays as a result.
Public relations successes helped in New York too. Sure articles about visiting Bermuda have been in the Wall Street Journal before but who could have imagined us under a headline that declares us the destination for adrenaline junkies. Outside Magazine, National Geographic Traveller, Robb Report, The New York Times, Climbing Magazine, Triathlete Magazine, DuJour, Forbes.com – they're all talking about Bermuda and using words, images and ideas not traditionally associated with us.
We're as much about adventure and exploration these days as we are about pink sand and golf courses. Someone should get Richard Quest on the phone. 
This week the BTA re-started television ads in the New York City market. Just in time to dovetail with the Louis Vuitton America's Cup World Series, also in New York. Six television stations in all; it's a sizable investment. A similar TV ad buy ran in the first quarter too. 
An example of the TV spots running in the New York market:
As is the case in other media, our brand on television is fresh and different and at least part of the reason we scored with younger New Yorkers in the first quarter. The America's Cup is chasing the same demos: partnering with Snapchat this weekend, taking the Auld Mug to Yankee Stadium for the Red Sox series tonight and building a spectator experience that is more Formula One than Country Club.
And all of it is happening in New York City – a location that could be no more perfect for Bermuda Tourism than if the BTA had chosen the venue itself. It's where the bulk of the growth came from in the first quarter and is likely to be where growth emanates in the future.
I'm serving a heavy dose of caution with this optimism – we're talking about just 90 days of information after all. But rest assured the eye is on the prize when it comes to New York City. The Bermuda brand will be prominent this weekend as the AC 45s line up on the Hudson River.
There are marketing activations planned with the specific purpose of netting more youthful barracudas. If we haven't gotten their attention with the television ads or the Wall Street Journal headlines, the influencer marketing or the social media savvy then maybe we'll hook them with those incredible flying catamarans foiling across the Hudson. 
BTA CEO discusses some of the marketing plans in New York City this weekend:
Watch the Tourism Forward video series online at the BTA's Vimeo channel. Tourism Forward also airs on cable on Channel 82.
Read More About