[Part of the Bermuda Tourism Authority's 'Tourism Forward' series]
At a quaint send-off reception this week key stakeholders in the tourism industry said thank you and farewell to Bill Hanbury, the former CEO of the Bermuda Tourism Authority [BTA]. Mr Hanbury was joined by his wife Valerie.
Government leaders were also on-hand to offer their well wishes including Premier Michael Dunkley.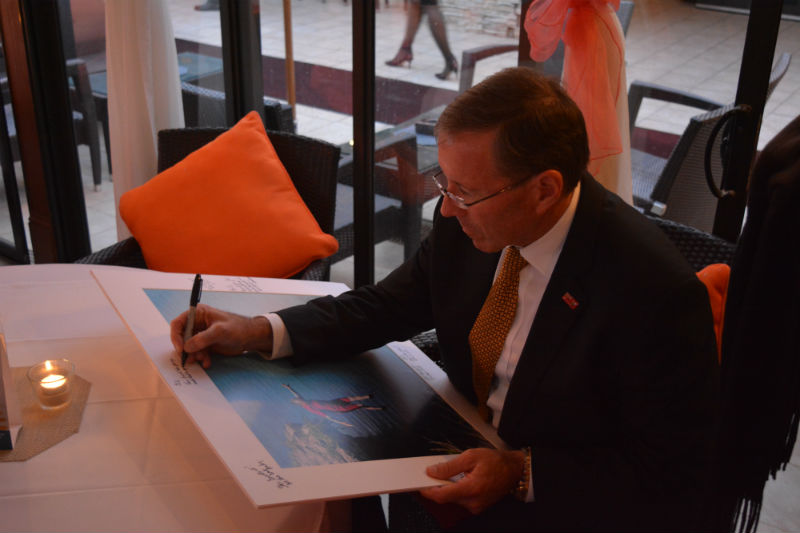 Mr Hanbury, an American, was the BTA's first chief executive officer and came to Bermuda with a wealth of destination marketing experience, having led high profile tourism organisations in the US.
In three years Mr Hanbury, along with a dedicated team, built the BTA from the ground up and moved Bermuda tourism forward – establishing world class standards that include full accreditation from Destination Marketing Association International, an unqualified audit and a highly motivated workforce.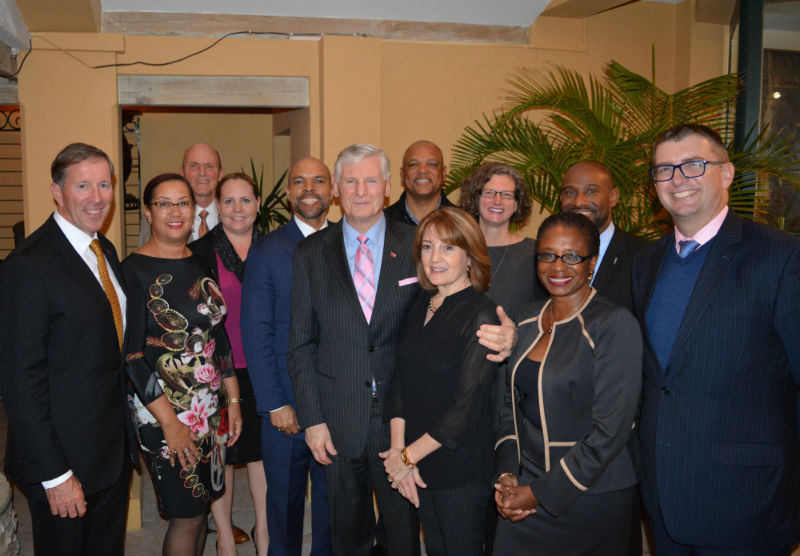 BTA staff put together a thank you video featuring many of the people Mr Hanbury worked with over the past three years.
The guest of honour also walked away with an oversized photo of his cliff jump at Admiralty House Park back in 2015. Each attendee at the reception left a note as a keepsake for Mr Hanbury.
The successor to Mr Hanbury is Bermudian Kevin Dallas. His official first day in office was Monday, January 9, 2017.
Watch the Tourism Forward video series online at the BTA's Vimeo channel. Tourism Forward also airs on cable on Channel 82.

Read More About