Well known cricketer Clay Smith is organizing a 'Star Quality Summer Cricket Camp,' with a number of activities to be available to the children in attendance.
Promising "fun, fun and more fun," the camp will run from June 27 to July 27 from 8.30am to 3.30pm each day at Cleveland [corner of Devil's Hole] at a cost of $125 per week.
The camp will include cricket, bowling, mini golf, fishing, swimming, reading, arts and crafts, and more.
Mr. Smith said, "The children will train and play a minimum of two cricket games a week. However, although it is a cricket camp, the children will be exposed to various things, such as fishing, mini golf, swimming, and more.
"The children will do a tour of the Cup Match field and see it being prepared and they will get to meet some Cup Match players."
To reserve a placement, call 595-0707 or email claysmith60@hotmail.com.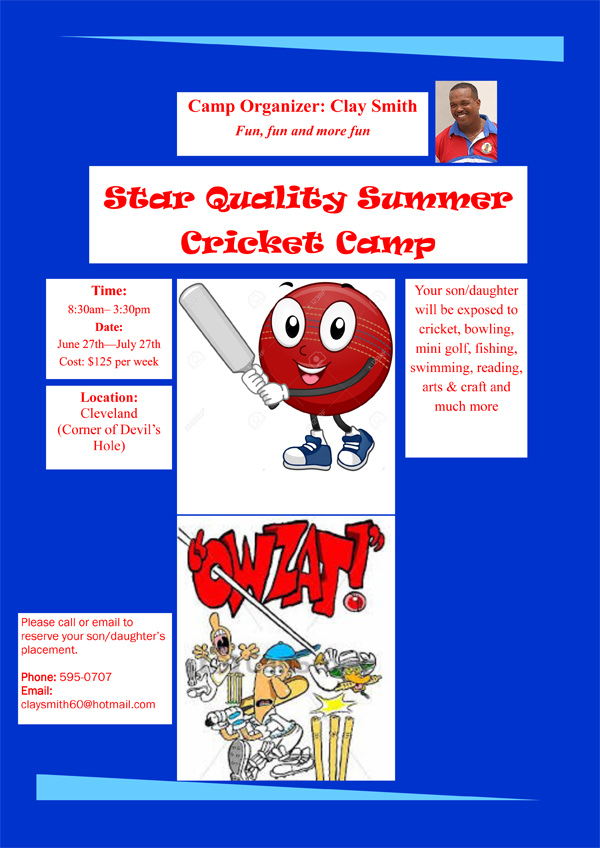 Read More About