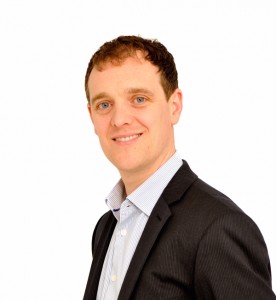 Hamilton Underwriting Limited, the managing agency of Lloyd's Syndicate 3334 and the Lloyd's operations of Hamilton Insurance Group, announced today [May 10] that Alex Baker has been appointed to the position of Chief Actuary and Chief Risk Officer.
Reporting to CEO Dermot O'Donohoe, and working closely with Group Chief Risk Officer Peter Skerlj, Mr. Baker is a key member of the managing agency's executive team.
As such, he is responsible for the development of pricing strategies and models, actuarial financial analyses and forecasts, and supporting the Hamilton Underwriting Limited Board in achieving its risk, strategy and capital management objectives.
The appointment is subject to approval and final confirmation by the Prudential Regulation Authority [PRA].
"Since acquiring the managing agency and syndicate just over a year ago, we've focused on filling the critical administrative and underwriting roles that support our goal of building a diversified Lloyd's platform," said Mr. O'Donohoe.
"We now have a first-class group of executives supporting an outstanding team of underwriters. I'm delighted to welcome Alex to Hamilton."
Prior to assuming his new position, Mr. Baker was the Chief Actuary of Chubb Managing Agent Limited [CMAL] where he was responsible for all actuarial work for the Lloyd's Syndicate 1882 and held "Approved Person" status from the PRA of the Bank of England.
He served as a Capital Modelling Actuary from May 2011 to June 2013 with Chubb Insurance Company of Europe and CMAL. Mr. Baker was a key contributor to Syndicate 1882's internal model approval process under Solvency II.
Previously, he spent two years with Chaucer Syndicates as a Capital Modelling
Actuary, where his role included service on the Syndicate Managing Boards for two Lloyd's syndicates. Prior to joining Chaucer, he was a Senior Consultant at PricewaterhouseCoopers for six years.
Mr. Baker achieved Fellow of the Institute of Actuaries [FIA] qualifications from the Institute of Actuaries in 2006 and a Masters in Mathematics from Oxford University in 2002.

Read More About