Bermuda musical duo 'Last Call' are getting set to offer up a new album, with the release to coincide with an island-wide tour featuring five dates.
That tour will begin with a stop at St. Paul A.M.E. Church on May 7, with the album – titled '10,000′ – to be available to purchase at the end of each concert. Subsequent dates include shows at Restoration Ministries on May 14, Radnor Road Christian Fellowship on May 21, Agape Faith Kingdom Ministries on May 28, and Open Door Christian Assembly on June 3.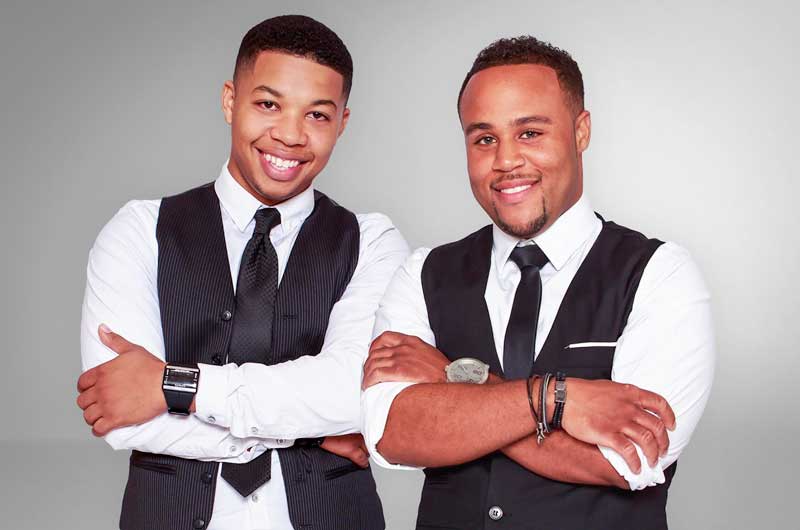 The duo, which is comprised of Tricray Astwood and Adrian Jones, said, "In 2009, we both started attending the same church, but it wasn't until 2015 that we became best friends.
"One night after a rehearsal for a concert that we were both singing in, we decided to hang out and we were talking about life and our future endeavors. We realized we both shared the same goals. After a few weeks we decided that we should join forces and become Last Call.
"We believe that Jesus is coming back soon for His church and that our mandate is to give the last call for salvation and redemption."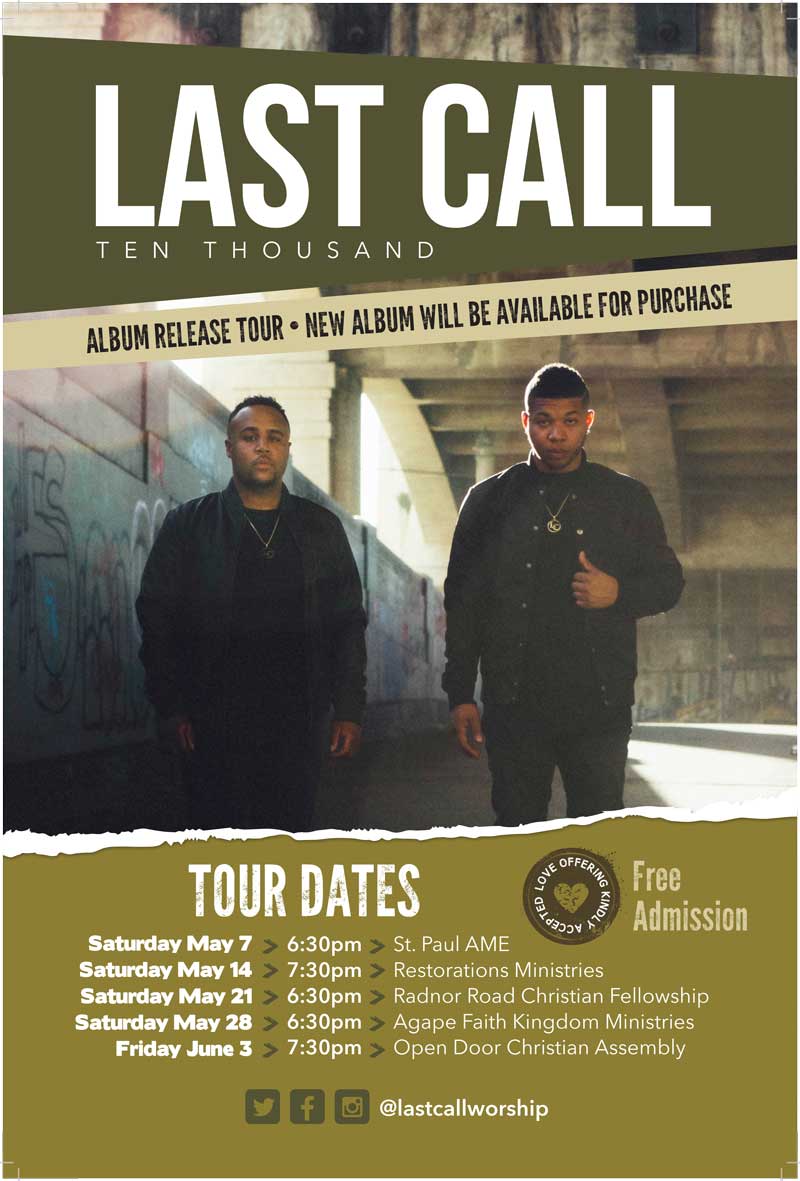 "Our inspiration comes directly from the Holy Spirit. Also, life's circumstance, failures, and successes helped to shape the songs on this album.
"The production process was very rigorous. There were many long nights and a few challenges but in the end we got it done. We were blessed to work with an extraordinary team. We have to give a huge shootout to our Producer and Project Manager Brittany Zekofsky; she ensured a successful project. She's the best at what she does."
"We feel that the songs on this album are "applicable," meaning at least one song can be applied to a particular phase in life or circumstance that you deal with.
"We are embarking on an island wide album release tour that kicks off on May 7th at St. Paul AME. There will five dates in total and our new album, 10,000, will be on sale at the end of each concert."
For more information about 'The Last Call' and their new album '10,000′, visit them on Instagram or Facebook, or email lastcallworship@gmail.com.

Read More About
Category: All, Entertainment, Music, News