The hit song 'Victory' by Fred Jerkins and Bermudian group Last Call has claimed the number one spot on the Billboard Gospel Airplay Chart, while also enjoying its 19th consecutive week on the Billboard Gospel Indicator Chart.
In an online post, Fred Jerkins said, "When I tell you God is awesome, you better believe it. I'm sitting here excited and overwhelmed at what hard work plus the favor of God has done for us. 'Victory' by Fred Jerkins featuring Last Call is now number one on the Billboard Gospel National Airplay Chart and is still number one for the 19th consecutive week on the Billboard Gospel Indicator Chart. But I must say this, it all started with Last Call writing an awesome song [produced by yours truly] that is now touching millions across the world."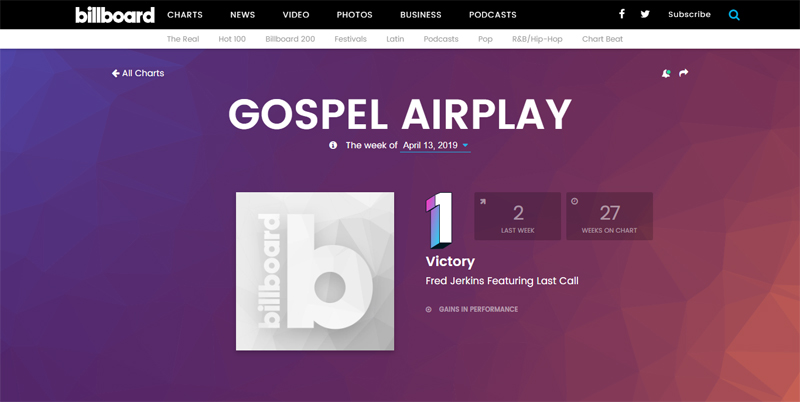 "Let me give you some details that makes this so special to me. Last June, I started a radio promotion company [We Break Records] with 'Victory' being the very first record I would work. I said I, because I had to learn and establish things the right way on my own first, so I put the time in [at least 12 hours a day]. Also flying across the country as well as @srjerkins and hitting the road to visit stations in different states. Anybody who knows me knows I go hard and work like no other. Anyway, God honored my hard work and faith in Him as he always does.
"The crazy thing about this is @lastcallworship lives in Bermuda and were here with me all week doing a radio tour and leave tomorrow to return home. So God orchestrated this thing so they would be with me for this incredible time for both of us. That is mind blowing to me.
"Independent label, Independent act [from Bermuda, I should add] and the first song for a new radio promotion company [who also now has a waiting list]. Don't tell me God's hand isn't on this. "Congrats to Last Call and the entire lovely island of Bermuda."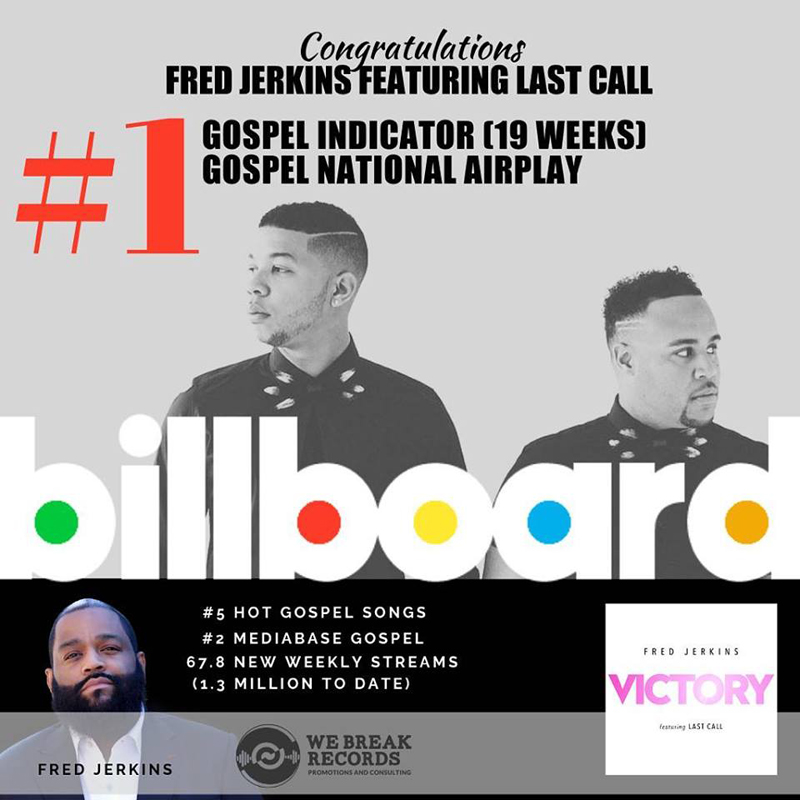 In an online post, Last Call said, "Today is a good day. We just found out that we reached number one on the Billboard National Gospel Chart.
"This chart is revered as the biggest chart in gospel music and would signify that we have the top song in the entire United States of America. We are truly thankful to God for keeping his word and promises."
"To @apostle_veryl_howard1 AKA manager of the year; there aren't enough words to describe how blessed we are to have you in our lives to lead our careers and teach us on the things of this crazy industry. We look forward to the many more adventures we will take together.
"Last but certainly not least to @fredjerkins, the greatest producer alive. Thank you for believing in us the way you do. We are grateful for everything you and DarkChild Gospel do for us. Our future is bright."

Read More About
Category: All, Entertainment, Music, News