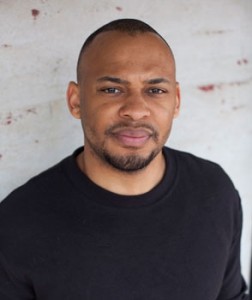 Bermudian Zachary Wilson has been awarded the Songwriter's Hall of Fame Abe Olman Scholarship, with the artist's island history eventually leading to a number of international successes that continue today.
Mr. Wilson, who lived in Bermuda until the age of 15, credits his gospel roots for his confidence in his art, saying that he "gained a lot of confidence in my craft singing in church and school."
The scholarship website says, "A native of Bermuda, singer/songwriter Zach Wilson had a calling for music at a young age. Growing up in a musically inclined home with his mother, a lead singer in the church, and father, a skilled bass guitarist, Zach's calling to music was no surprise.
"He naturally gravitated towards songwriting as a teenager and developed a strong ear for unique melodies and harmonies at his alma mater, Oakwood University. Influences by legendary greats such as Diane Warren, Michael Jackson, David Foster, Jay-Z, and Sam Cooke [to name a few], have molded his electrifying contemporary urban sound."
Mr. Wilson told Bernews, "I started singing in my home church choir Southampton SDA church at the age of 2; I've been singing ever since but I developed the skill for songwriting around 13 years old. I started off writing poems which eventually evolved into full songs.
"I was an active choir member during my time at Bermuda Institute performing solos and singing in groups. Though my bread and butter is urban music, I have strong gospel roots and gained a lot of confidence in my craft singing in church and school. I left the island at 15 to attend boarding school in the US.
"As a teen when I first started writing and recording my own songs the first station to play my original song was Bermuda's own Power 95, they really gave me a chance and I will forever appreciate that. In college I had a few inspirational songs that I had written and performed called "Your Will" and "Stronger" that Thaao Dill played heavily in rotation on Hott 107.5.
"He was always very encouraging towards me.
"I currently have the attention of a lot of major publishing [songwriting] and major record labels but I'm taking my time on signing to anyone, it all depends on the right situation. I'm 26 now, I've been living in NYC for the past four years.
"I attended NYU post graduate program for Digital Media Marketing, while originally part time scrambling around the city trying to network, get into session and do anything I could to break into the industry.
"It's been quite the journey, but last summer Eminem's former manager Kino Childrey caught wind of some of my demos and reached out to me to record a catalog to pitch to major artist putting me in the room with major producers and it's been up hill ever since."

Read More About
Category: All, Entertainment, Music, News