[Updated with video] Bernews experienced a somewhat unusual occurrence today [May 29], with a bevy of bees having swarmed two windows.
While attempting to make arrangements to have the bees safely removed, we took the opportunity to film them since they did take it upon themselves to land right in camera view.
As far as removing bees, if you find yourself in a situation like ours, the Ministry of the Environment previously said, "Healthy bee colonies increasing in size will swarm, leaving some bees and a queen in the old hive with the old or new queen and some workers leaving to find a new location.
"A swarm that is still looking for a home may rest on a branch or side of a house temporarily, though holes in trees, roofs and buildings may be suitable homes for a swarm.
"If you find you have a swarm nearby, contact a beekeeper to have it removed professionally. He will take those bees and start a new beehive with them rather than killing them unnecessarily."
Update May 30, 6.27am: Beekeeper Spencer Field is on scene to remove the bees, and kindly gave us permission to live stream the removal.
Update 7am: We are pleased to say the bees are now removed [!] and the 33 minute live stream replay is below.
Update 8.39am: The bees appear to have been planning to make themselves at home; with the photo below showing what they left on the window, however thanks to Mr Field, their plans were interrupted. If you find yourself in a situation like ours, Mr Field can be contacted at 704-4411 or fieldshivesandhoney@gmail.com. His removal was free, as he is aiming to help the bee population, which has been declining in recent years.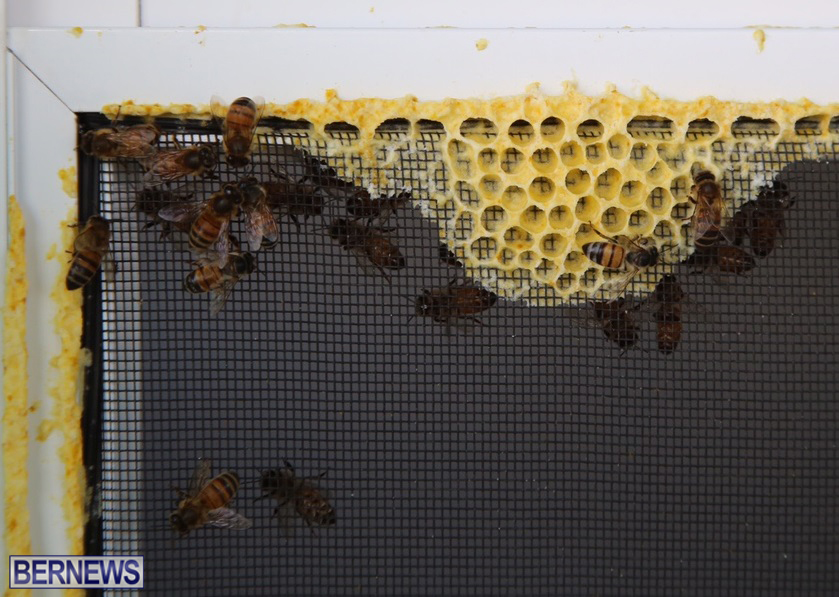 Update 6.25pm: Mr Field explains about bees, and describes how he extracted our bees
Photos from the original story showing the bees on two windows: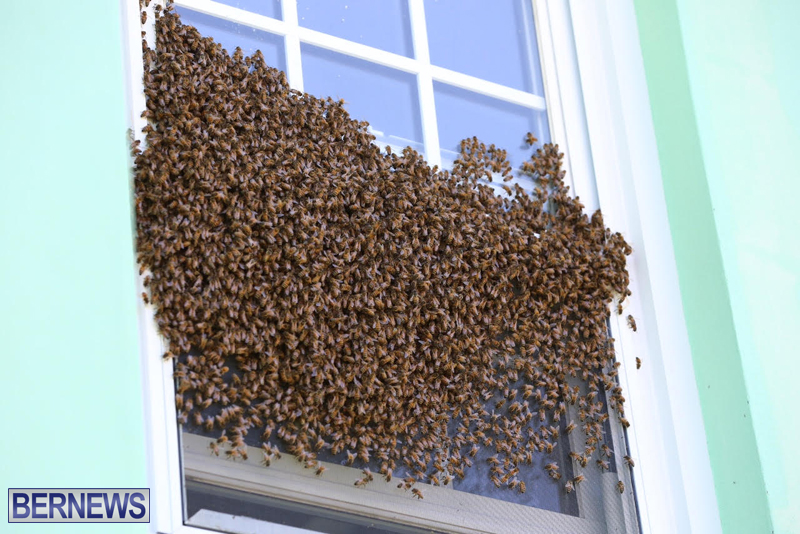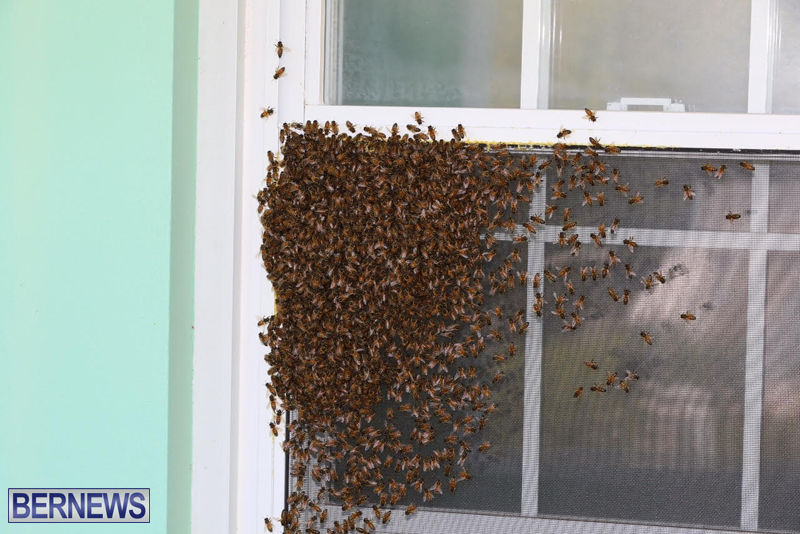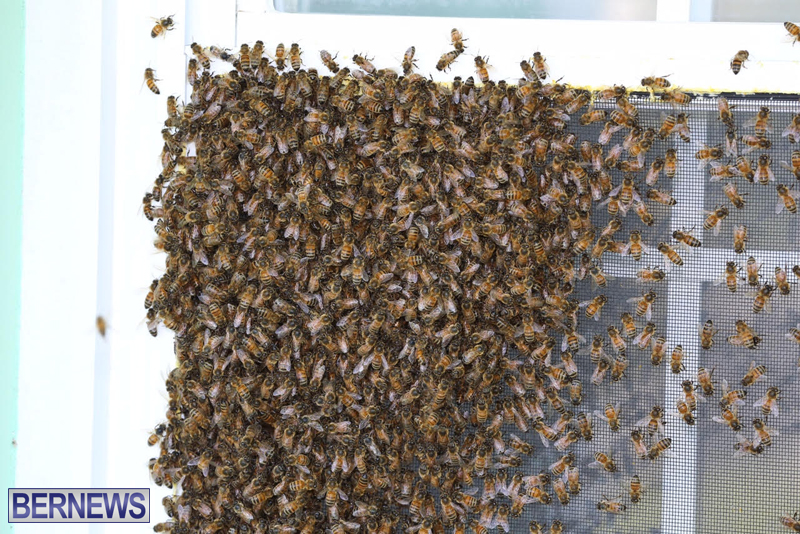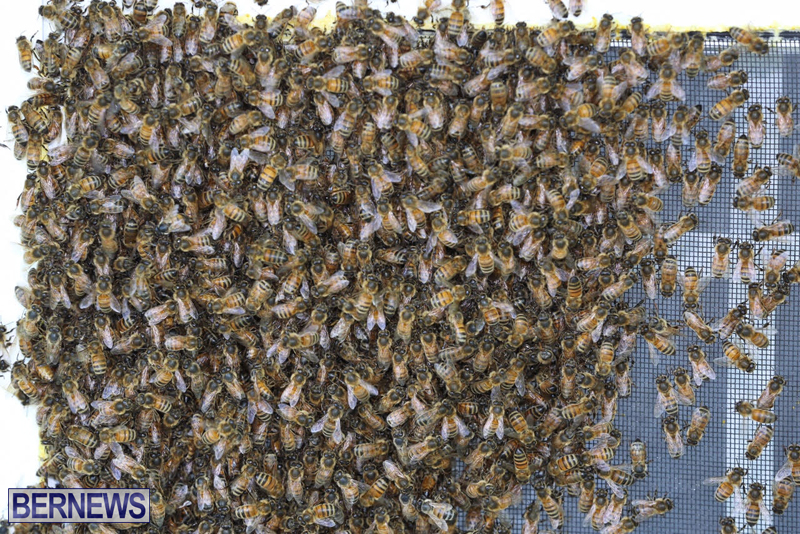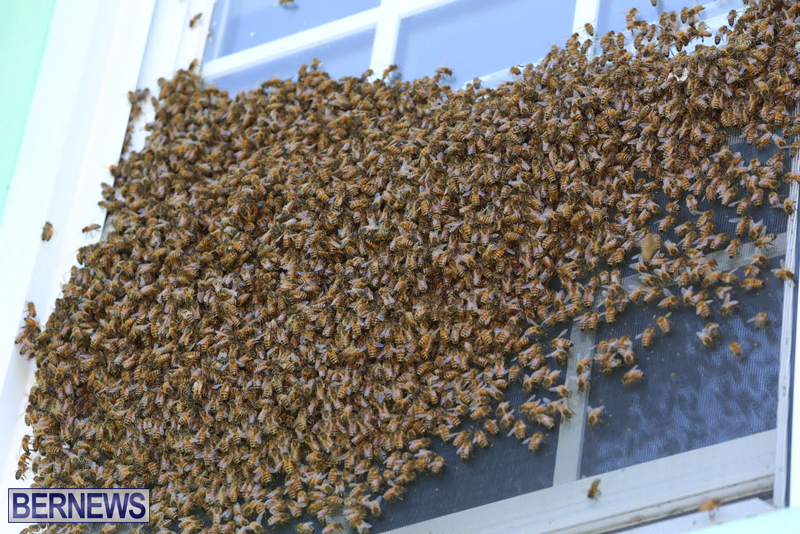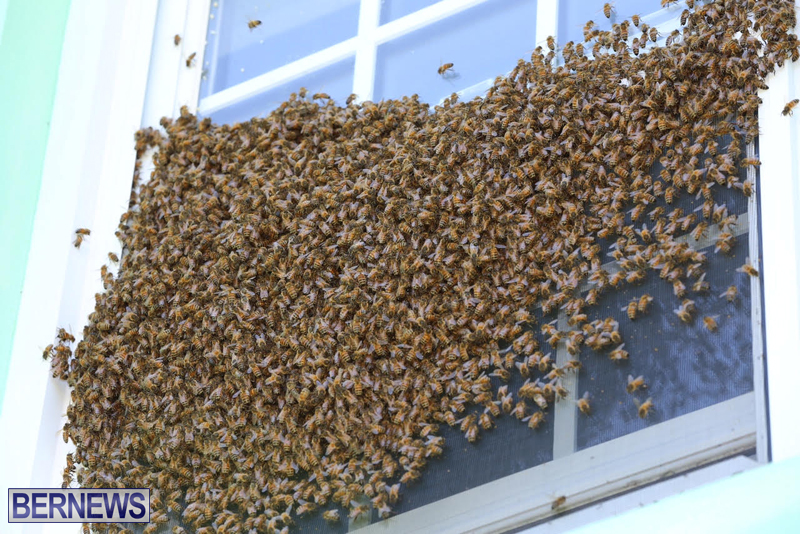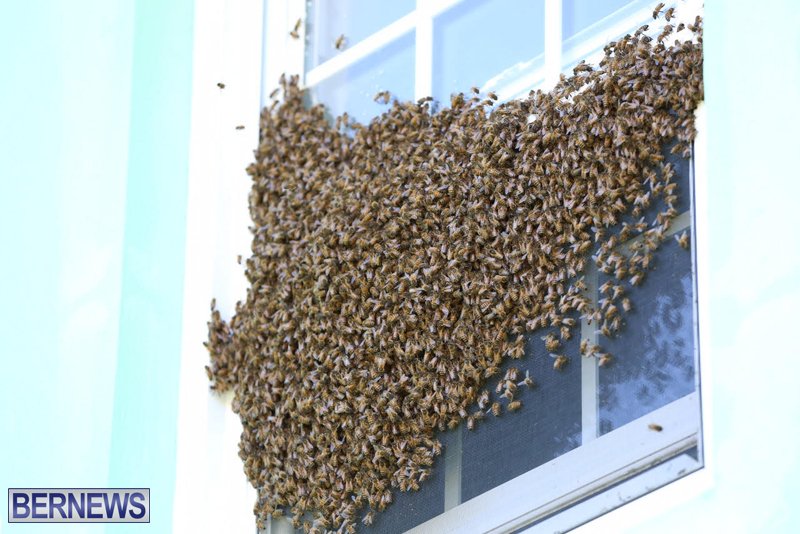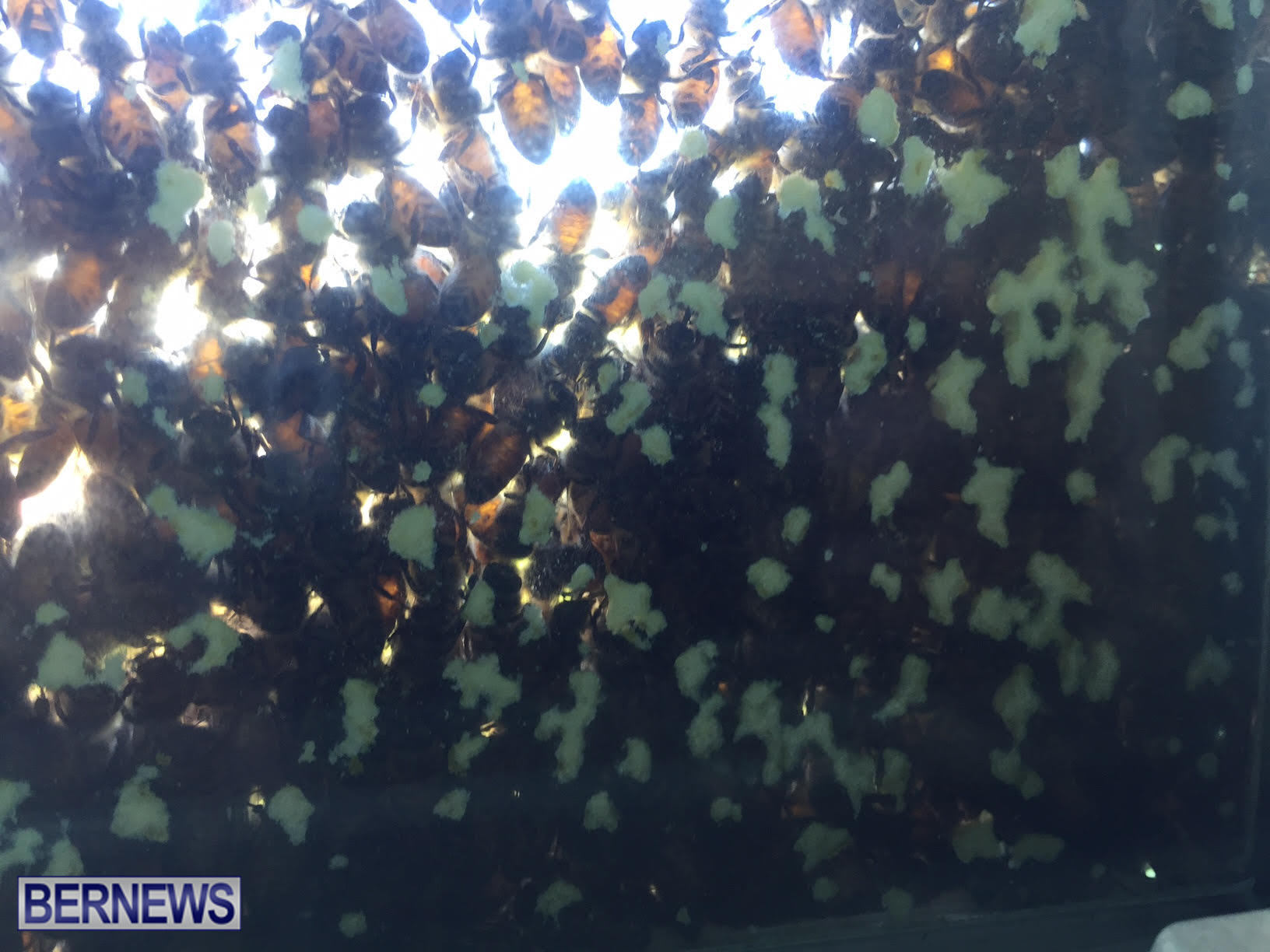 Read More About
Category: All, Environment, News, Photos, Videos