Beekeeper Spencer Field, of Passion Fields, tonight [July 19] captured a swarm of bees that had set up house in a tree outside of the Church of God Heritage Worship Centre on Dundonald Street East.
Mr. Field explained that the bees would be moved to a hive in a location a couple of miles away and introduced to a new queen. The access hole in the tree was to be sealed after capturing as many bees as possible.
The 35-minute live video replay is below:
A spokesperson previously said, "The City of Hamilton reminds the public to inform them of any bee activity in the City that could pose a threat so that the issue can be addressed correctly and with haste.
"Any dispersal/relocation of bees should be handled by a bee professional that can assure the protection of the bees. The public are encouraged to educate themselves and others of the importance of bees in any community.
"If you see any bee activity in the City that may cause a threat please call 292-1234 or email info@cityhall.bm."
Mr Field can be contacted at 704-4411 or fieldshivesandhoney@gmail.com.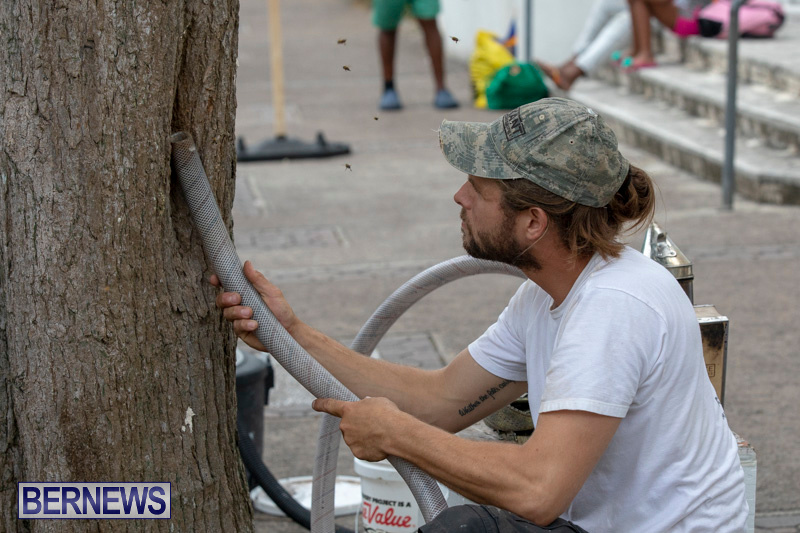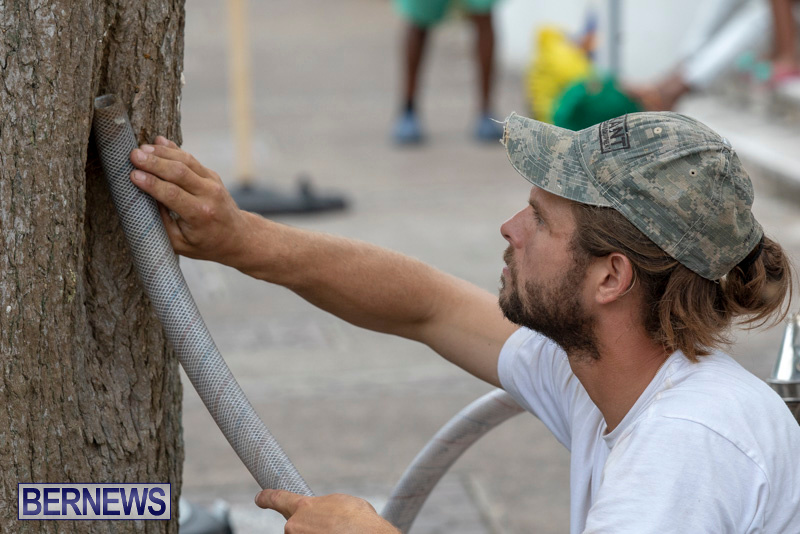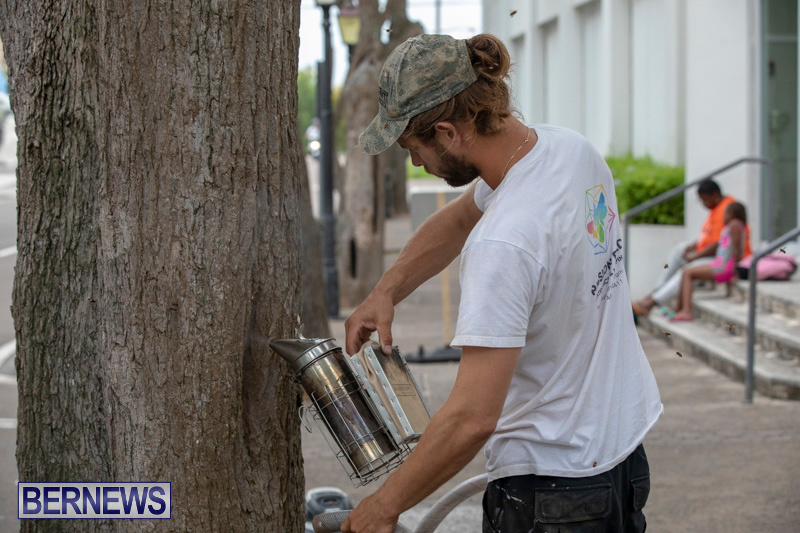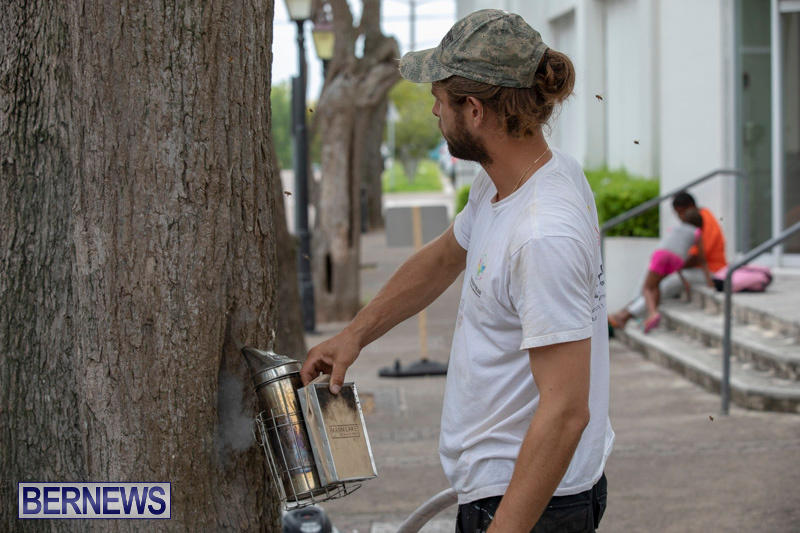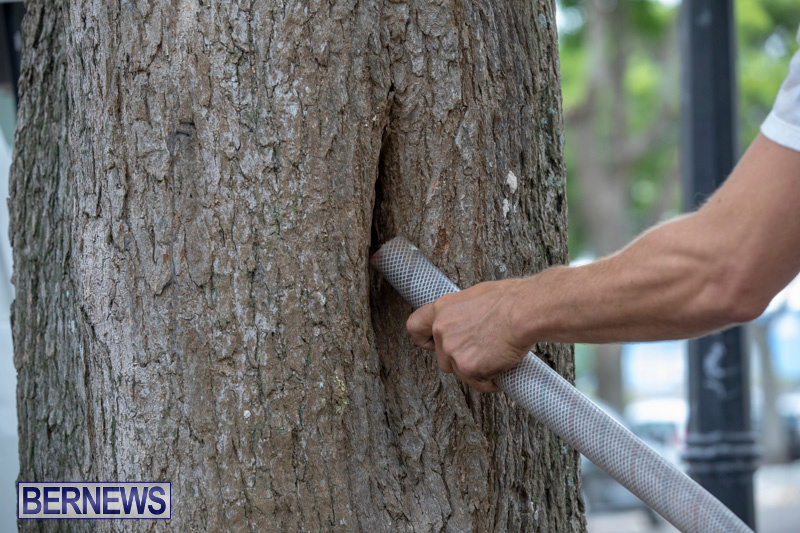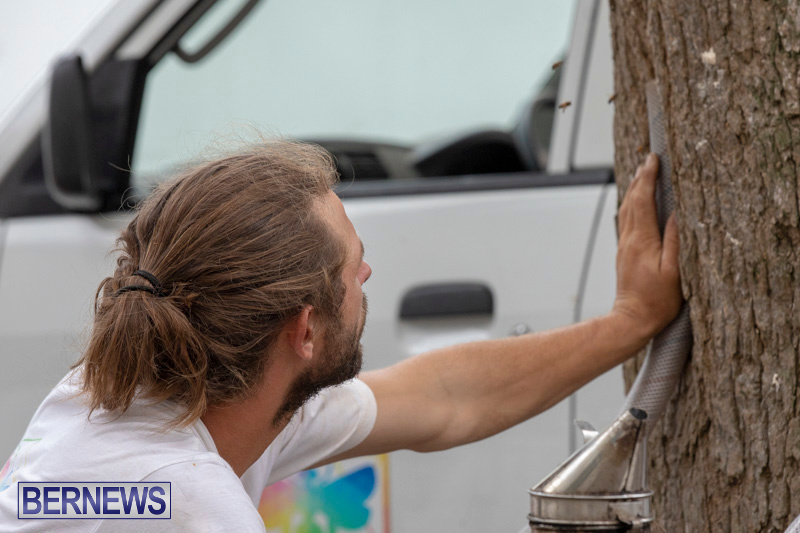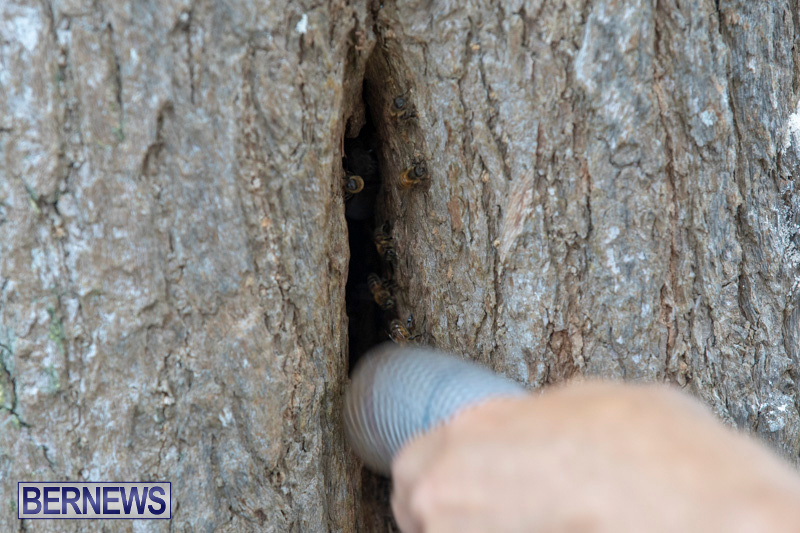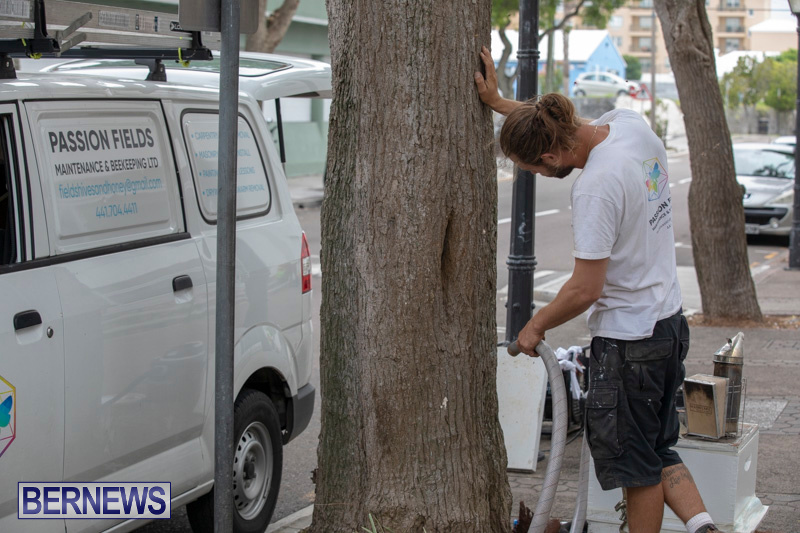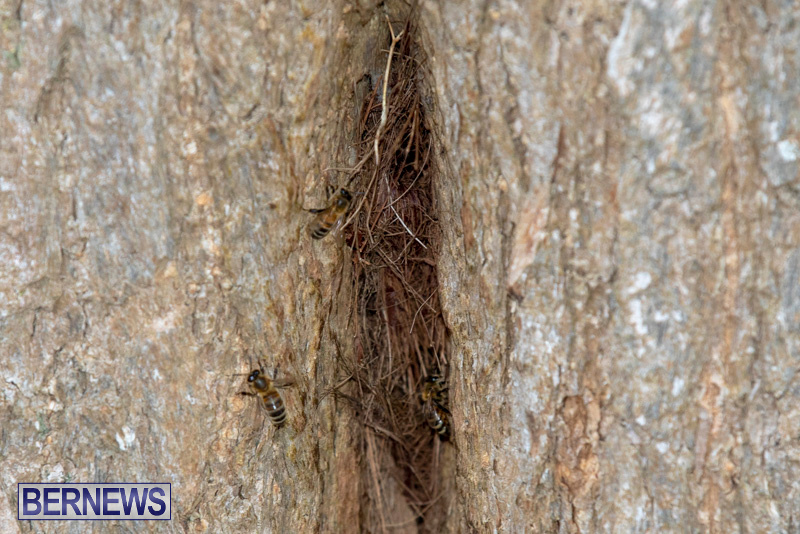 Read More About
Category: #Animal, All, Environment, Environment, News, Photos, Videos