As this month marks the first anniversary of XL Catlin, its employees around the world, including here in Bermuda, took the opportunity this week to donate their time, energy and skills to non-profit organizations in their local communities.
Thousands of XL Catlin employees participated in more than 250 Global Day of Giving projects in approximately 70 locations around the world, with efforts starting in Australia on Thursday, May 19 and carrying on throughout the day in various countries and time zones.
XL Catlin's Collin Dill focuses on painting a bathroom at Meals on Wheels in Paget: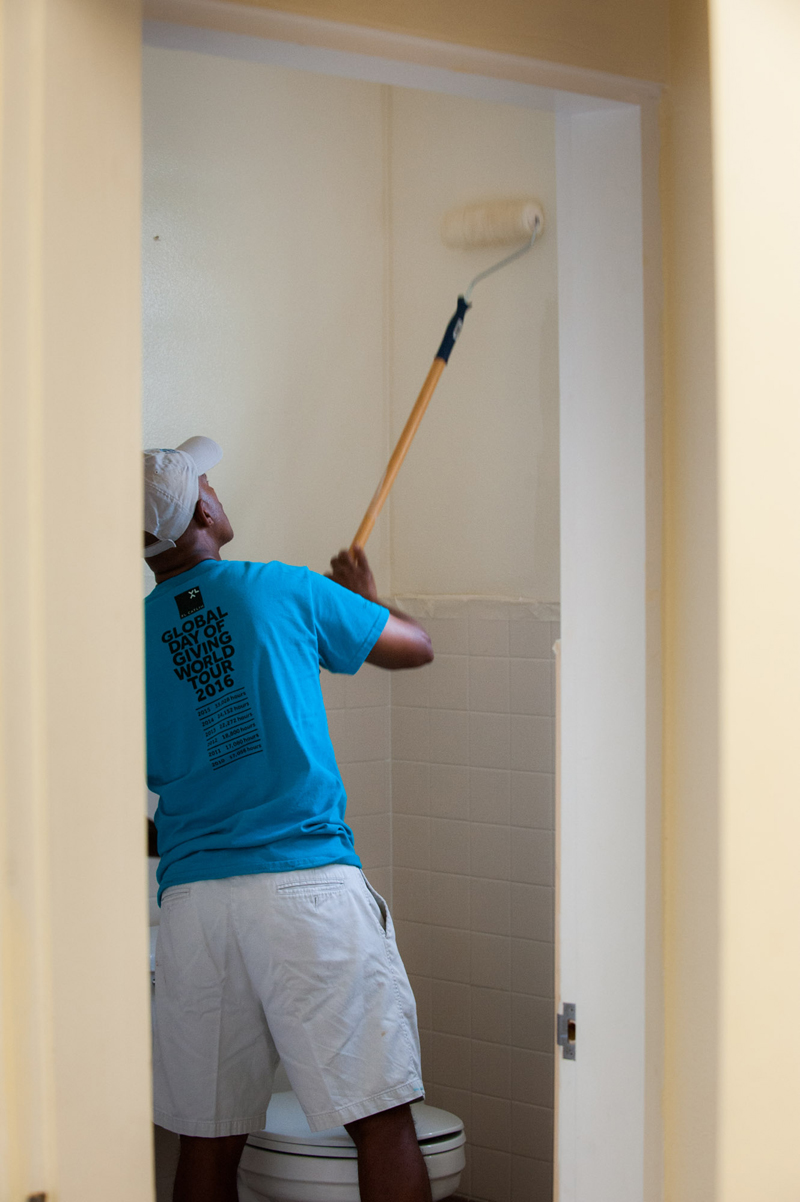 In Bermuda, more than 150 XL Catlin colleagues worked on 14 projects from Dockyard to Trunk Island.  They included:
Casemates Barracks: Continuing pre-restoration work on the upper floor of the historic Royal Navy Dockyard Casemates Barracks to turn the barracks into a major part of the National Museum of Bermuda
Meals on Wheels: Cleaning and painting indoors and outdoors
Bermuda Cancer & Health: Helping the organization to clear its basement and other rooms for the Radiation Construction Project and assisting with preparations for the upcoming Relay for Life event
The Reading Clinic: Preparing Math kits
Eliza DoLittle Society: Cooking and preparing large quantities of meals for distribution to families and individuals in need
Dame Marjorie Bean Hope Academy: Planting the garden and constructing raised planting beds for children in wheelchairs
Matilda Smith Williams Nursing Home: Hosting a garden tea party for the seniors at the home, including playing Bingo, serving lunch/dessert/tea along with providing other festive entertainment
SPCA Bermuda: Painting dog kennels
Trunk Island: Painting classrooms in the cottage, culling invasive plants, chopping branches to make wood chips to spread throughout the trails on the island
XL Catlin's Glenda Thompson and Derenika Emery concentrate as they work on items for inclusion in Math kits at The Reading Clinic: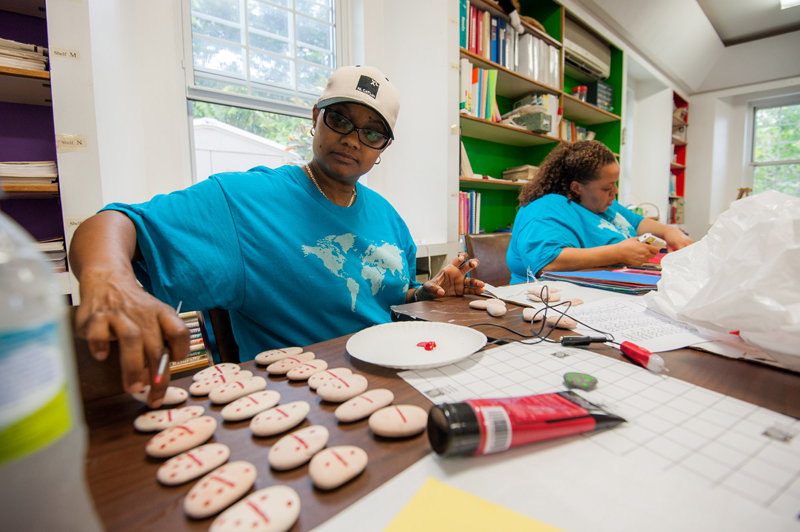 "XL Catlin's Global Day of Giving is more than a day of community service," said Patrick Tannock ,who chairs XL Catlin's Bermuda-based philanthropic unit, the XL Foundation.
"It's an opportunity for us to collaborate as colleagues on causes that are near and dear to our hearts as well as connect with non-profit organizations that despite being asked to do more with less are working tirelessly to address the various needs of our community and make a tangible difference."
XL Catlin's DeVrae Tankard power washes the exterior of the Meals on Wheels building in Paget: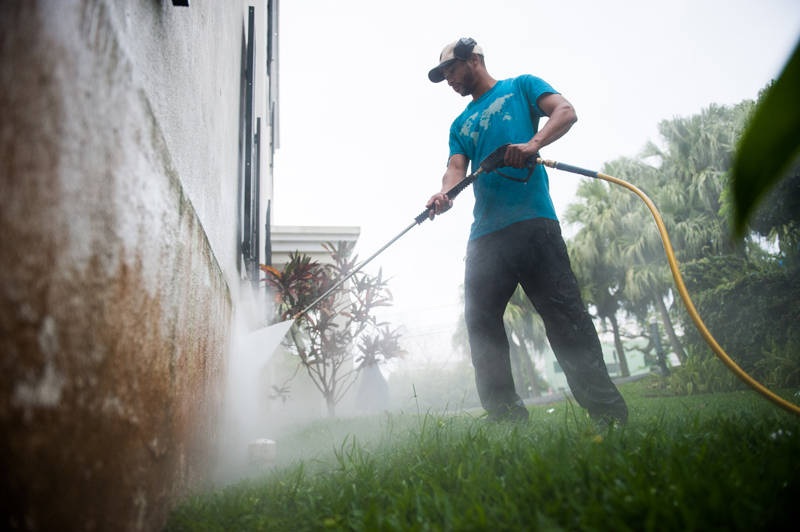 "Although the Global Day of Giving is often exhausting because many of the projects are labor intensive, the results of our efforts are always rewarding."
Read More About