As XL Catlin celebrated the 10th anniversary of its Global Day of Giving on September 10th, thousands of XL Catlin's employees around the world stepped away from their desks to work with non-profit organizations in their local communities on addressing a range of issues including homelessness and hunger, education, unemployment, youth development, elderly/senior care and the environment.
They participated in close to 250 projects in more than 65 locations, with efforts starting in Australia and carrying on throughout the day in various countries and time zones.
In Bermuda, XL Catlin colleagues dressed in cream-color T-shirts sporting the new company logo and engaged in a variety of projects from the east to the west and in between.
This included:
Trunk Island: Painting classrooms in the cottage, culling invasive plants, spreading wood chips throughout the trails on the island and cleaning up the beach.
Eco-Schools Outdoor Learning Space for students: Working to prepare the outdoor learning space at Kaleidoscope Arts Foundation to allow students in Greenrock's Eco-Schools programme to benefit from a sustained hands-on learning environment. The work involved building and installing three new plant beds and seedling tables.
Matilda Smith Williams Senior Residence: Gardening and playing games such as bingo with residents
The Reading Clinic: Painting, cleaning and preparing math materials
Eliza DoLittle Society: Cooking and serving breakfast as well as preparing large quantities of meals for distribution to families and individuals in need
Community Driven Development Bermuda: Hosting at O'Hara House two half-day employability skills workshops to help CDD participants prepare for their upcoming job shadowing program
Casemates Barracks: Continuing restoration of the historic Royal Navy Dockyard Casemates Barracks to turn the barracks into a major part of the National Museum of Bermuda
"The Global Day of Giving is all about making a tangible difference in our local communities," said Patrick Tannock who chairs XL Catlin's Bermuda-based philanthropic unit, the XL Foundation.
"In addition to providing sustainable support to worthy causes, this day allows us to strengthen relationships with each other as well as those in our community while learning and developing skills that are mutually beneficial for us and the non-profit organizations involved.
"While the Global Day of Giving can often be exhausting because many of the projects are labor intensive, we always look forward to it and cherish the bonds that are created as a result of the day."
XL Catlin's Jonathan Sutcliffe concentrates on cutting a tree trunk at Greenrock's Eco-Schools programme project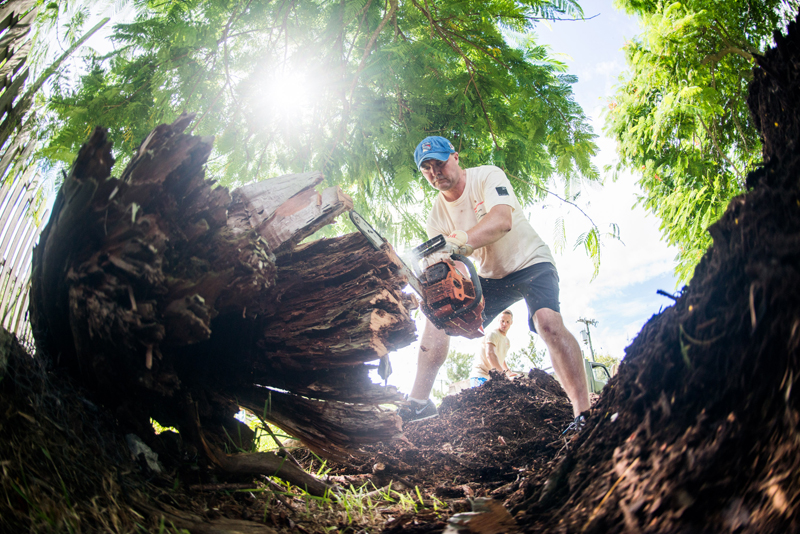 XL Catlin's Lisa Robinson works with a CDD Bermuda participant on preparing a resumé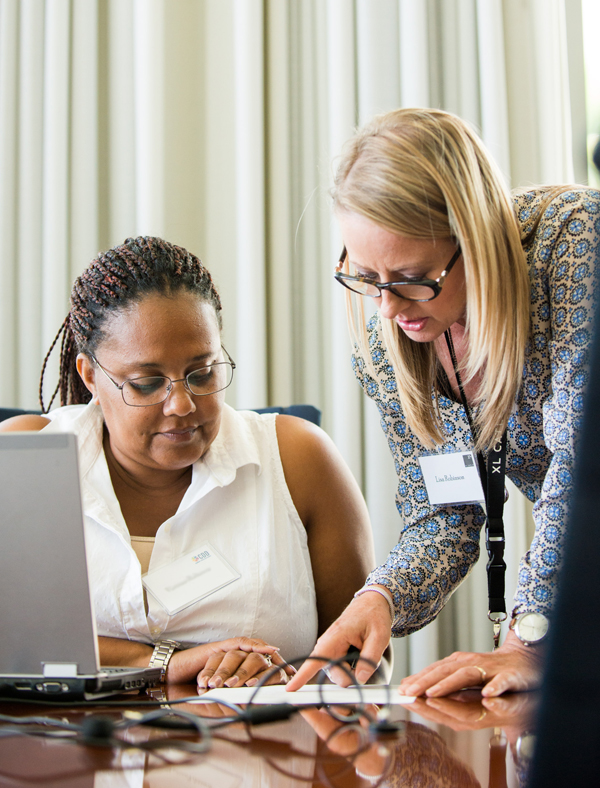 XL Catlin's [from left] Andy Bray, Kevin Topple and Stephen Smith dig up turf to lay soil and compost for three new gardens at Kaleidoscope Arts Foundation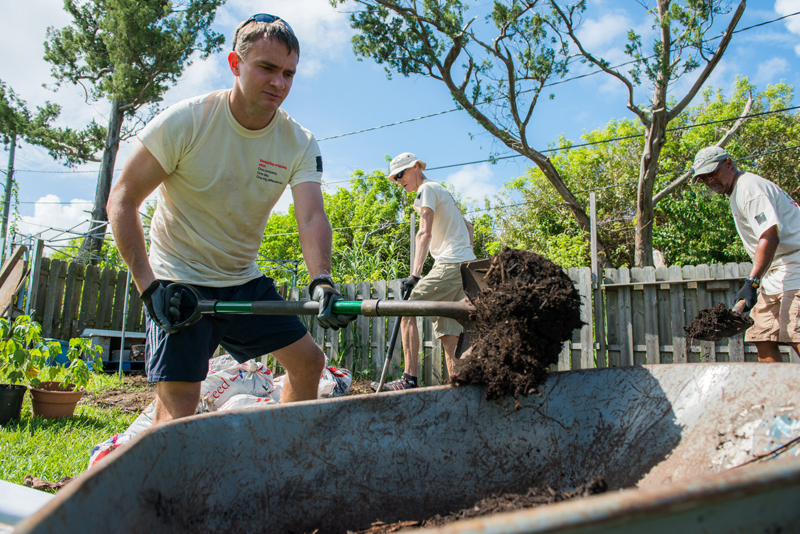 Read More About