[Updated] The owner of an 18 month old Corgi Collie mix named Teddy is asking for the public's assistance in locating the dog, who "is shy and in a completely new environment."
Teddy arrived on the island after being rescued by an ASPCA in Texas. He broke from his lead in the Bailey's Bay/Abbott's Cliff area on the evening of Monday, May 30.
Anyone with information as to Teddy's whereabouts is asked to call Henry on 296-7269 or 504-7287.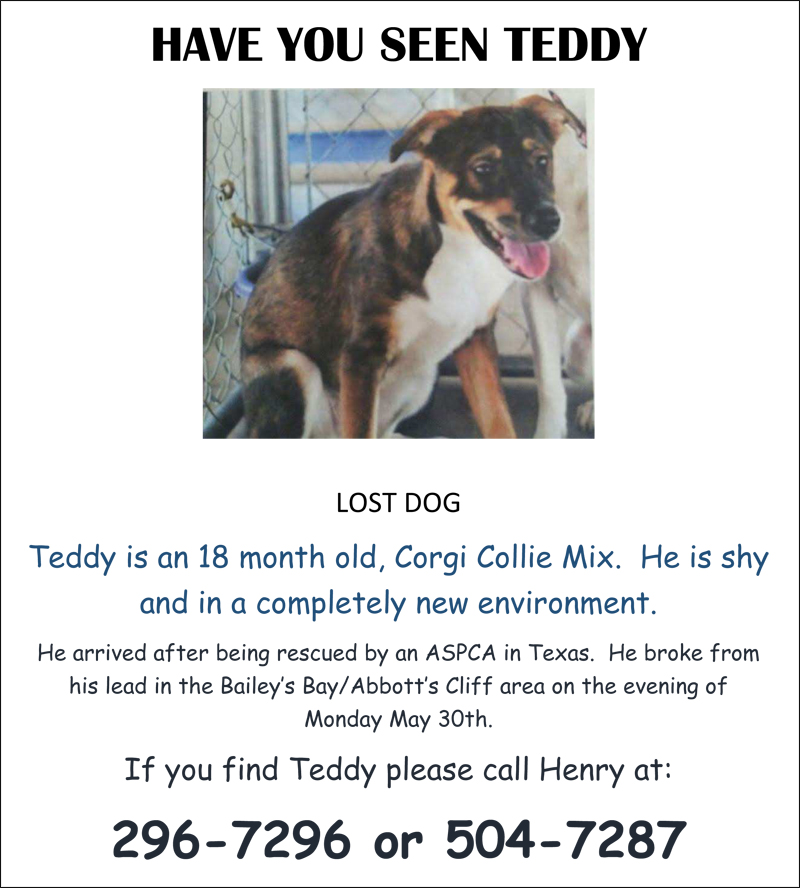 Update June 10, 9.36am: Teddy is back home after his owner set a successful "dog trap."
The owner said, "Great news – Teddy came home. Even though he's been sighted other places, we set a dog trap [towels/toys/food] in front of our house with his sister's [a dog named Paget] scent, and Teddy was in the trap this morning."

Read More About
Category: All