There will be a panel discussion on 'Disaster Recovery and Business Continuity' at 5.30pm on June 9th and the Royal Bermuda Yacht Club.
The promo flyer said, "Against a backdrop of increasingly integrated and interdependent global service delivery chains, as well as highly publicized business disruptions, an effective disaster recovery strategy and business continuity plan are becoming a top priority for enterprises.
"While the risks posed by catastrophic events and natural disasters tend to dominate headlines, most business downtime is actually caused by low-profile factors such as hardware failures, data loss, power and network outages, security breaches, human error and application failures.
"These factors can damage an organization's long-term performance and reputation as much as a natural disaster or malicious attack, and must be addressed in any comprehensive response plan.
"Moreover, IT industry trends such as cloud computing, virtualization and social media are forcing businesses to fundamentally reevaluate how they plan, test and execute their response strategy."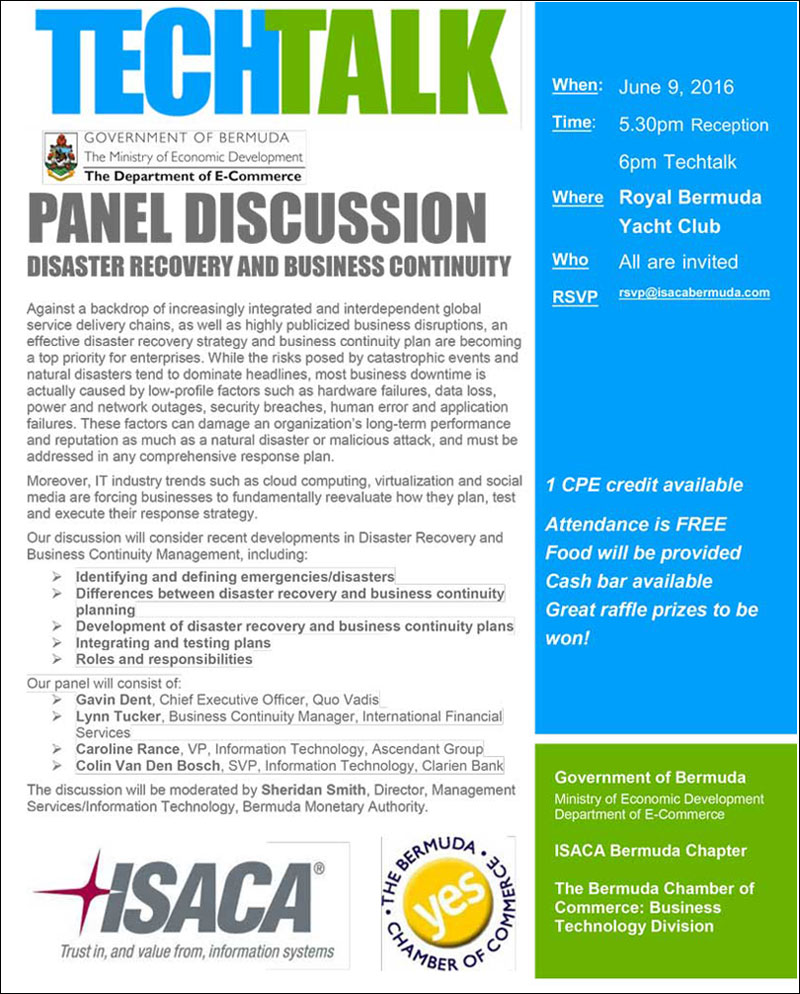 Read More About
Category: All, Business, technology