Boxing legend Muhammad Ali has died at the age of 74, according to multiple international media reports.
"After a 32-year battle with Parkinson's disease, Muhammad Ali has passed away," said spokesman Bob Gunnell in a statement.
"The three-time World Heavyweight Champion boxer died this evening. The Ali family would like to thank everyone for their thoughts, prayers, and support and asks for privacy at this time."
The former world heavyweight boxing champion, one of the world's best-known sportsmen, died at a hospital in Phoenix, Arizona, after being admitted on Thursday. He was suffering from a respiratory illness, a condition that was complicated by Parkinson's disease.
The Hamilton Princess previously posted a photo showing the boxing great in Bermuda in the 70s: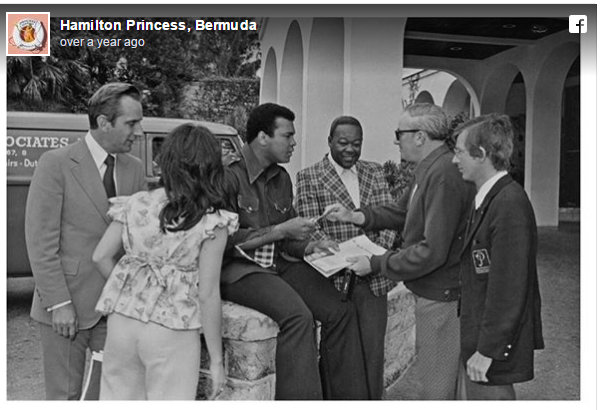 Born Cassius Marcellus Clay, Ali shot to fame by winning light-heavyweight gold at the 1960 Rome Olympics, the BBC reports.
Nicknamed "The Greatest", he beat Sonny Liston in 1964 to win his first world title and became the first boxer to capture a world heavyweight title on three separate occasions. He eventually retired in 1981, having won 56 of his 61 fights.
Crowned "Sportsman of the Century" by Sports Illustrated and "Sports Personality of the Century" by the BBC, Ali was noted for his pre- and post-fight talk and bold fight predictions just as much as his boxing skills inside the ring.
He famously refused to serve in the Vietnam War, and made the proclamation: "I ain't got nothing against no Viet Cong; no Viet Cong never called me n*****."
But he was also a civil rights campaigner and when once asked how he would like to be remembered, Ali said: "As a man who never sold out his people. But if that's too much, then just a good boxer. I won't even mind if you don't mention how pretty I was."
Read More About