Following the arrest of Dr Mahesh Reddy, the Bermuda Medical Doctors Association said that many of them have known Dr. Reddy for years and "find it difficult to believe the allegations" adding that they "must put our support behind Dr. Reddy being treated fairly by all those involved."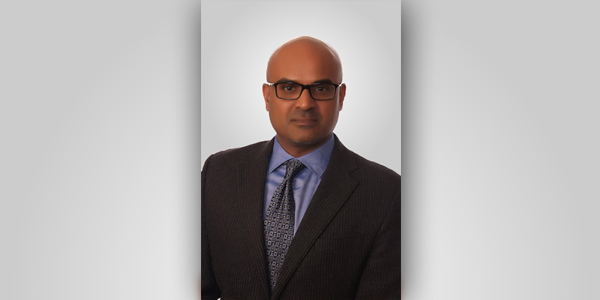 Arrest Of Dr Mahesh Reddy
Earlier this month former Premier and founder of Bermuda Healthcare Services Dr Ewart Brown held a press conference to address what he said was the "unjust and unwarranted arrest of Dr Mahesh Reddy."
Dr Brown said that Dr Reddy [pictured above] "had his home raided at dawn in a heavy handed manner by no less than eight police officers," based on "a suspicion that he had been overusing MRI and CT scanners," with Dr Brown saying he wants to "make it absolutely clear that these suspicions are completely unfounded."
Dr Brown said, "Every scan carried out by Bermuda Healthcare Services has followed all the procedures set out by recognised professional bodies.
"Every scan referral is reviewed by an independent panel of radiologists in the US. No patients, and no insurance companies which paid for the scan have ever made one single complaint concerning these very necessary diagnostic procedures."
Video of Dr Brown's statement:
Bermuda Medical Doctors Association's Statement
Dr. Henry Dowling, President of the Bermuda Medical Doctors Association, said, "In light of the recent arrest and release of Dr Mahesh Reddy, the Bermuda Medical Doctor's Association, in its capacity as the representative body for physicians registered in Bermuda, has been asked to comment on Dr. Reddy's current situation.
"Since we do not serve as a legal representative body, we are not able to comment on the ongoing police investigation. However, many of us have known Dr. Reddy for years, both in professional and private circumstances, and find it difficult to believe the allegations.
"Everyone is entitled to due process and should be given the opportunity to clear their names, free of speculation and hearsay. In that aspect, we must put our support behind Dr. Reddy being treated fairly by all those involved.
"Our group serves to support the community and our membership in receiving and providing the best medical care that is possible in our island. We strive to hold our members to high standards, and high levels of accountability for the care that they provide.
"With that consideration in mind, we have reached out to Dr Reddy to offer encouragement and support while we await the outcome of what can only be described as difficult and trying times."

Read More About