Dr. Christopher Johnson has published an article in the June 2016 issue of Ebony magazine titled "What Black Patients Need to Know About Cosmetic Procedures," outlining a number of tips for going under the knife in order to properly prepare.
The article says, "According to the American Society of Plastic Surgeons, over 3.2 cosmetic alterations [including surgical and non-surgical] were perform on non-whites in 2013, an increase of 245 percent since 2000 – with African-Americans accounting for just under half.
"The most common work for Black patients include nose reshaping, chemical peels, and laser hair removal."
The article goes on to list 10 questions that Dr. Johnson suggests be asked before committing to surgery, with each aiming to help ensure a safe and successful procedure that leaves the patient satisfied with the results.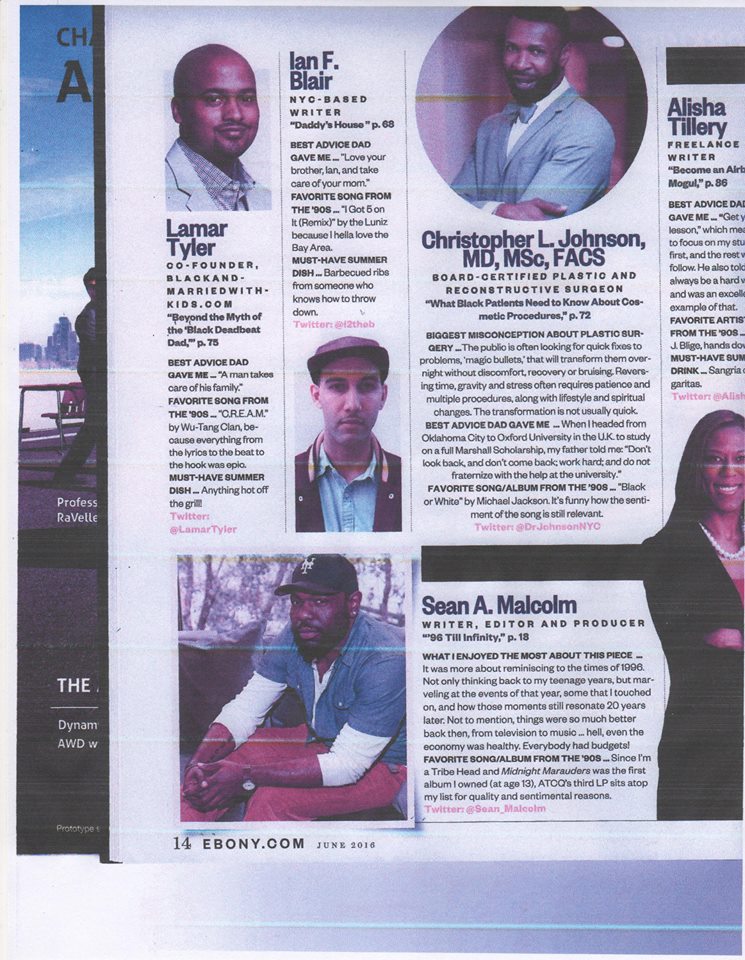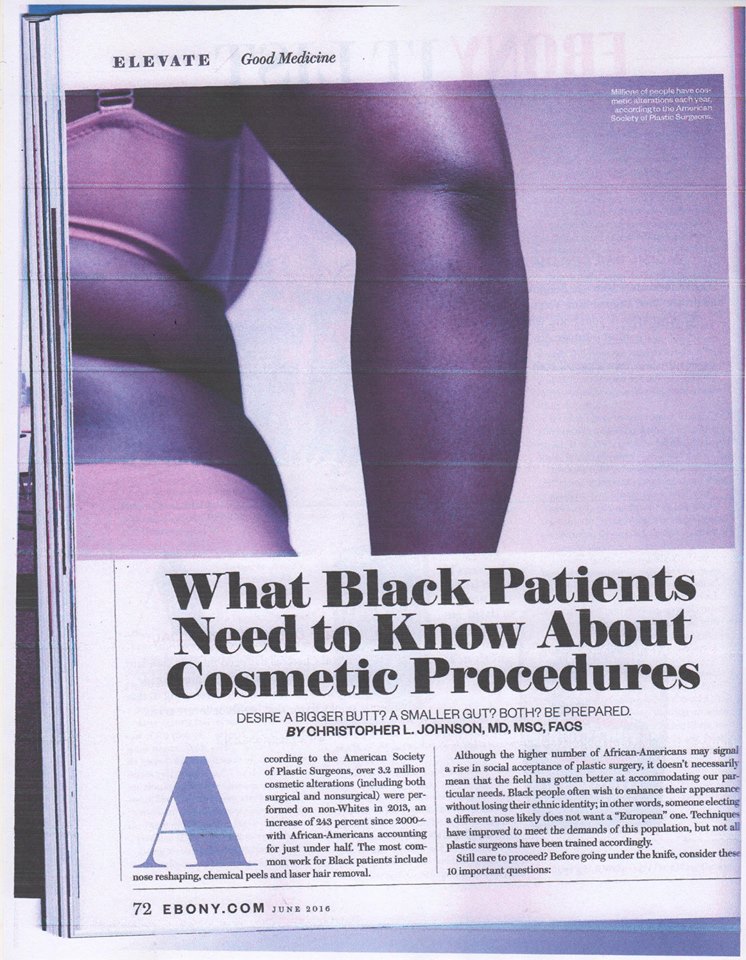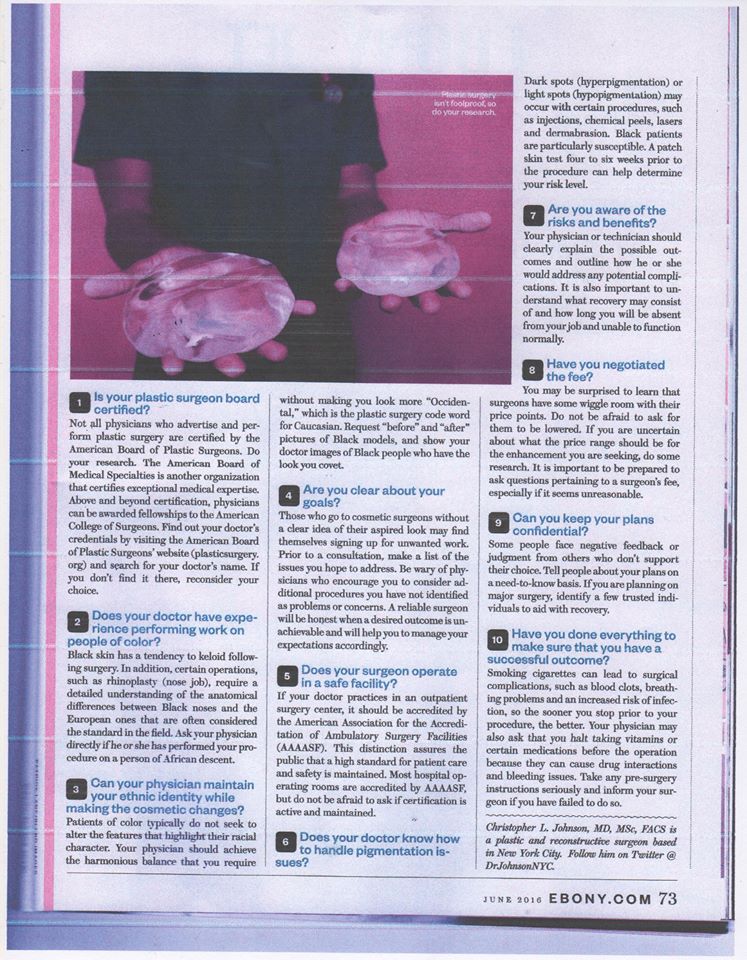 Read More About
Category: All