Bermuda Industrial Union [BIU] President Chris Furbert held a press conference regarding the recent work stoppage by Menzies Aviation workers at LF Wade International Airport, describing the Union's position in the dispute.
Following the withdrawal of labour by 36 employees at the airport on Thursday, Menzies Aviation said it obtained an interim injunction from the Supreme Court which "restrains the employees and the BIU" from "participating in" or "influencing" anyone to take part in a "strike or irregular industrial action short of a strike."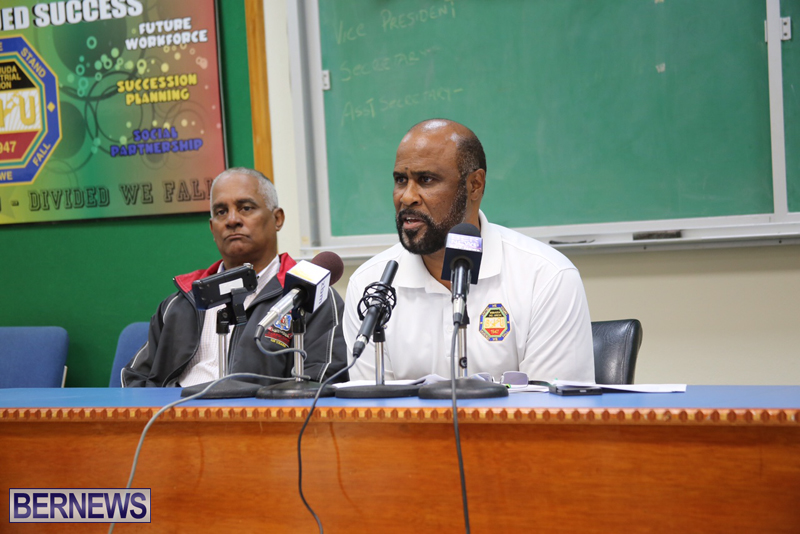 Mr. Furbert said, "Last week Thursday was a work stoppage of the LF Wade International Airport. The Menzies workers downed tools for few hours, and it was concerning the negotiations for a new agreement.
"Now, there have been a lot of things said about what should happen or what shouldn't happen and I think I said to you, the media and to Bermuda on a number of occasions, whilst there are legislations on the books that try to legislate people's behaviour, when people have had enough, they've had enough."
Mr Furbert explained the workers took a 10% pay cut in 2013 "with the understanding they would get it back, and to date, they have not gotten it back."

Read More About