[Updating] There is situation developing at the L.F. Wade International Airport today [June 9] with some workers seen gathering outside this afternoon, and unofficial reports suggest that some of the airport workers employed by Menzies Aviation have downed tools. We are awaiting official confirmation of what exactly is transpiring and will update as able.

Update 1.33pm: A Union representative confirms the labour action and is now addressing the media, we will post the video of that as soon as able.
Update 2.21pm: A Government spokesperson said, "The Ministry of Tourism, Transport and Municipalities has been advised that representatives from the Bermuda Industrial Union and Menzies Aviation will be meeting to discuss a dispute involving a group of ramp workers at the L.F. Wade International Airport.
"Menzies Aviation is a private company contracted by airlines to provide ground handling services. It is understood that some of the Menzies employees temporarily withdrew their labour in the dispute over ongoing negotiations surrounding a new Collective Bargaining Agreement.
"The Ministry has been advised that Menzies still has a sufficient number of workers and management processing flights as per normal.There has been no disruption or delays to scheduled flights as a result of the action."
Update 2.49pm: 6-minute video of the press briefing held at the airport this afternoon
Speaking today George Scott said, "We have reached an impasse with our negotiations in our first round of talks with the new company on the block, which is Menzies Bermuda Ltd," adding that they are "deadlocked" on the work hours, overtime and wages.
When asked how many workers took action today, Mr Scott said 36, with someone else adding that it may be more.
According to an update on their website posted in February 2016, Menzies Aviation acquired Renaissance Aviation Ltd, the Bermuda-based Ground Handling agent, with effect from 9 February 2016.
The website said, "In conjunction with this acquisition the business, now known as Menzies Aviation Bermuda Ltd, has been appointed by the Government of Bermuda as the sole licensed provider of ground handling and line maintenance services at the country's LF Wade International Airport, for a period of 5 years."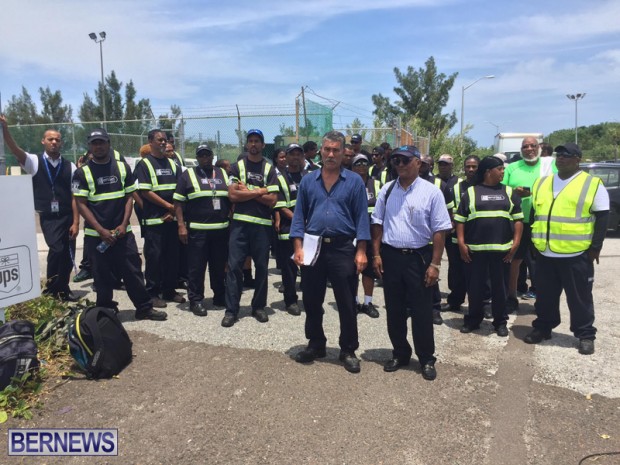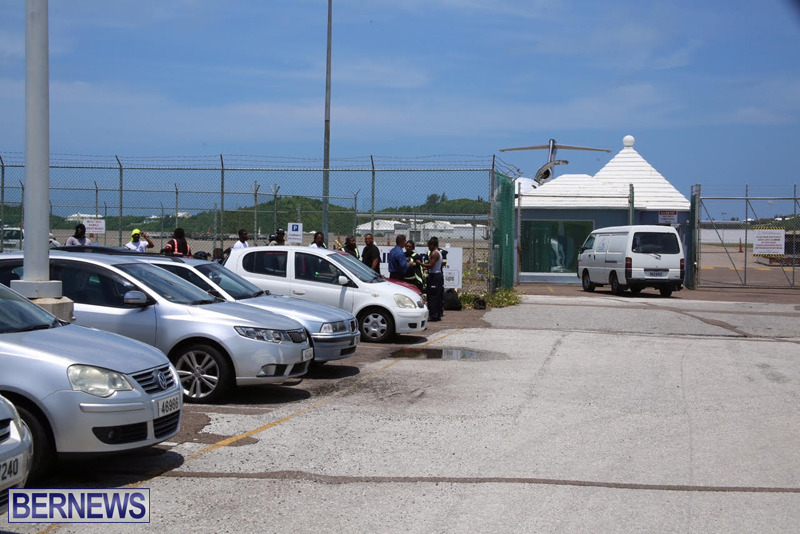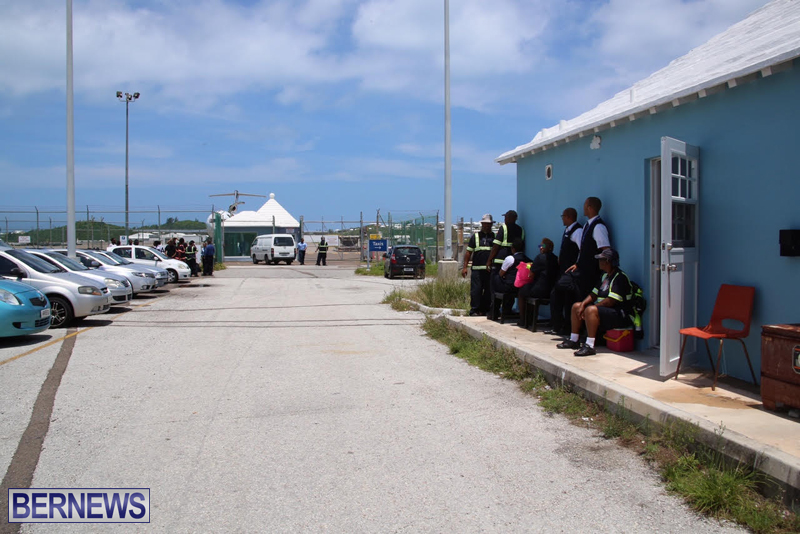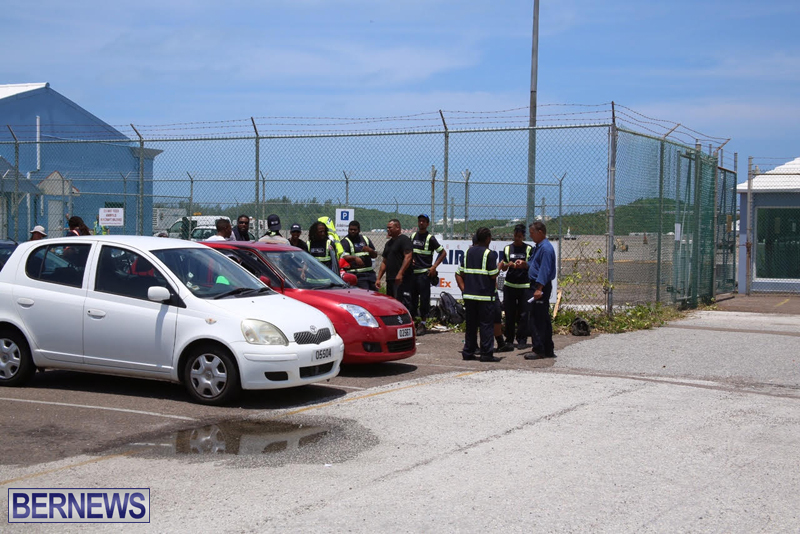 Read More About