The Bermuda Junior National Volleyball Team will be visiting Antigua to participate in the 2016 Under-23 Eastern Caribbean Championship qualifiers from July 7 to July 10. 
The team, coached by Brian Amaro and assisted by Gary Leblanc, will be facing teams including host Antigua, Dominica, St. Lucia, Grenada, St. Maarten, and the British Virgin Islands.
Back row: Robert Saraiva [Team Manager], Pedro Araujo, Matthew Amaral, Evin Mosley, Jacques DeVerteuil [Captain], Brandon Sousa, Brian Amaro [Head Coach] [missing: Gary Leblanc [Asst. Coach]; front row: Corey Simas, Riley Rego, Shannon Botelho, Christopher Malpas, & Joshua Pimentel: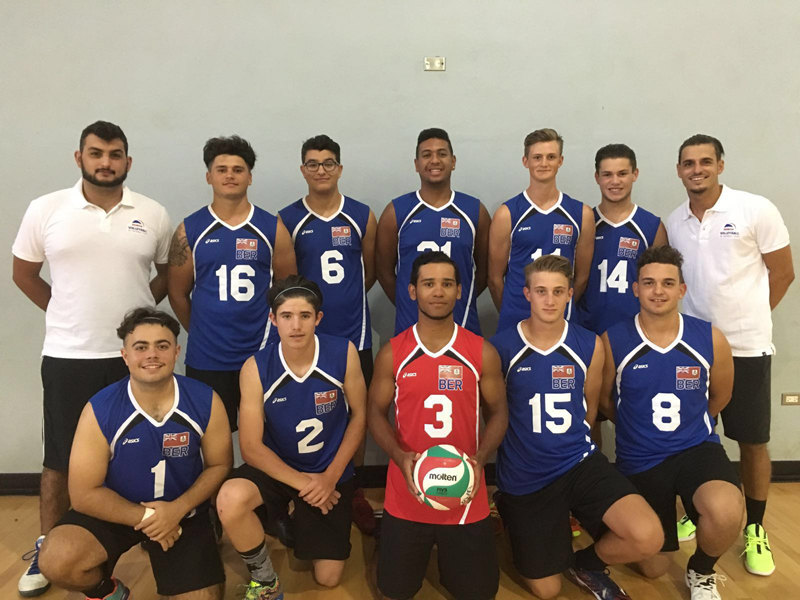 Representing Bermuda will be Jacques DeVerteuil [captain], Matthew Amaral, Pedro Araujo, Shannon Botelho, Christopher Malpas, Evin Mosley, Joshua Pimentel, Riley Rego, Corey Simas, and Brandon Sousa; the team manager is Robert Saraiva.
The team's opening match is this Friday, July 8, against Dominica at YMCA Sports Complex, St. John's Antigua.
The team at the airport today.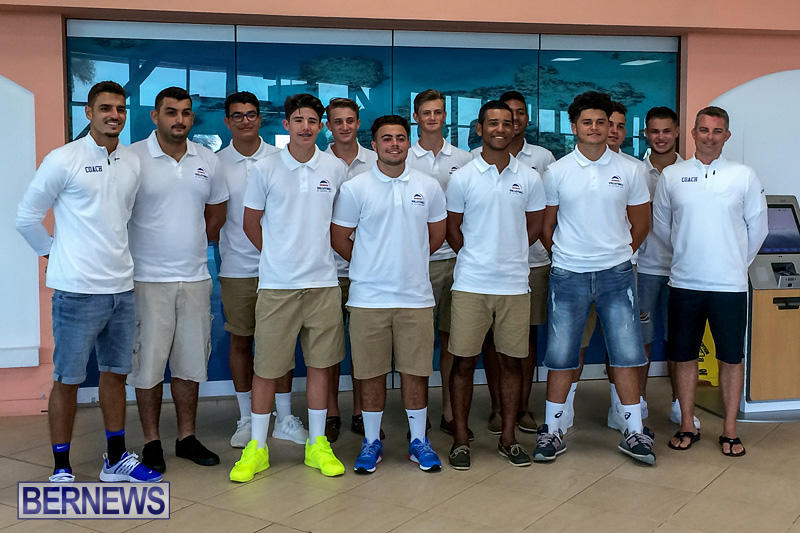 The Bermuda team, hoping to build on a second-place finish in this tournament two years ago, has been training intensively for months in advance of the tournament. 
Head Coach Brian Amaro said, "These young players have been putting in 100 percent effort over the past few months training for the competition, and will be bringing that intensity to every game."

Read More About