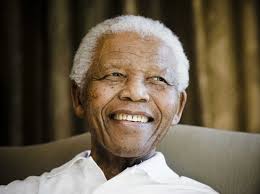 Imagine Bermuda is inviting local residents to join in celebrating the legacy of Nelson Mandela on the eve of his birthday, Sunday, July 17, starting at 8.00pm.
The event will feature live music, as well as spoken-word and story-telling.
A spokesperson said, "This celebration is being coordinated with the Chewstick Foundation's 'Open Mic Night' at their new Hub at 81 Front Street.
"This signature tradition of these cultural pacesetters, will be supplemented on this occasion with a Jam Session involving a variety of local musicians.
"At this time of hyper polarization on the global stage, reflecting on the legacy of Madiba's contribution to South Africa as well as the wider Human Family, is most appropriate. While no saint, his life offers an example of what is potentially the best in each of us; regardless of our background.
"Reflecting the spirit of Mandela, there will be a diverse group of entertainers involved, including some young lions, as well as some of our most seasoned artists, such as Gene Steede.
"Gene will not only be able to entertain on this occasion, but will retell the story of some of his involvement in solidarity with Mandela during that long period of incarceration.
"Overcoming what appeared to be an insurmountable challenge in the past, offers signposts for the journey to address those crises of today. Key is the demonstration of the resilience of the power within."
Read More About
Category: All, Entertainment